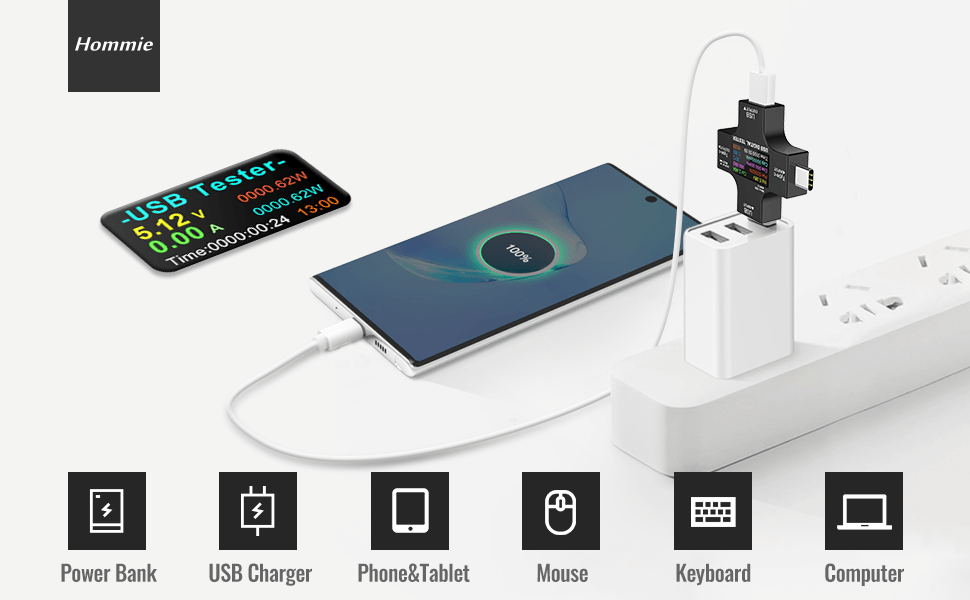 Hommie USB Power Meter Tester:
Wanna a USB Tester to test your USB device and Type C device? Need a powerful USB Tester combined detector and adapter into one?
Hommie USB Tester is the best choice. With its IPS HD color screen, you can easily know the charging status and process of your device in real time. Multiple interfaces is helpful for charging your devices with USB, USB C or Micro USB port!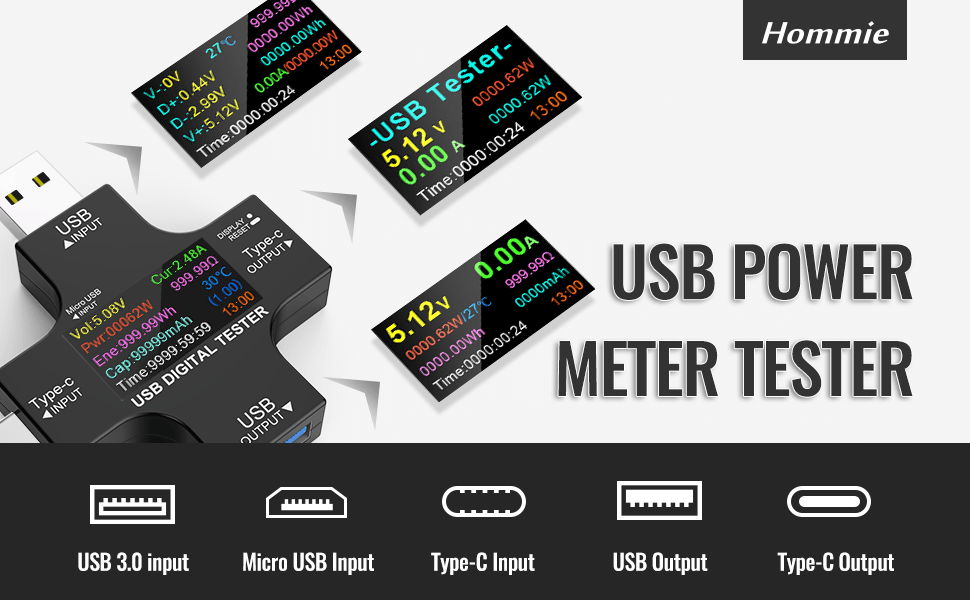 Note:
1.If you use the USB cable to connect (Such as charging your laptop), please pay attention to the quality and input of the cable, especially the maximum current.
2.While charging your smart phone or computer, please do not use Micro USB input interface.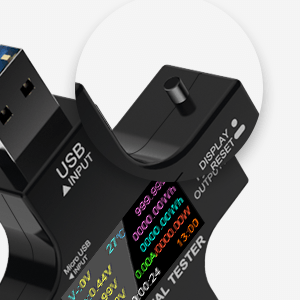 Multi-Interface Display:
Comparing with other USB testers in the market, this USB tester with IPS HD color screen is clearer and more delicate to display the data. Multi-style interface are freely selected for you!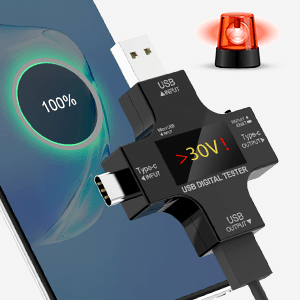 Professional safety guard:
This upgraded USB C tester supports adjusting voltage and current for protecting against its damage and will automatically cut off the output and alarm to remind when its input reaches the set value.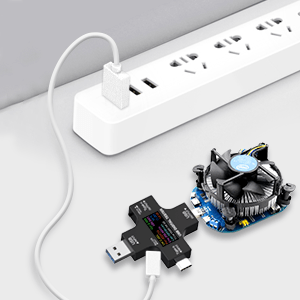 Test Charging Speed & Quality of USB Cable:
Under the circumstance of the constant power supply and sustained load, you can judge the quality and charging speed of USB C cable via the changes of voltage detected by this tester.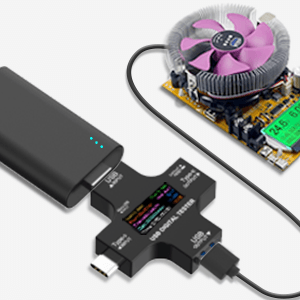 Widely used:
It supports iPhone X mobile phone. (Support iphone 8/8P/iPhone Xs quick charging). It also can be applied to test other type C devices, such as Samsung Galaxy S9 Plus, Google ChromeBookPixel, OnePlus, HuaWei P9, ect.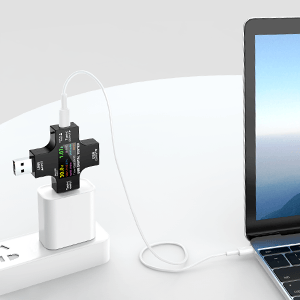 Specifications:
Model: J7-C
Color: Black
Screen: IPS HD color screen
Interface: USB input, USB output, Type-C input, Type-C output and Micro USB input
Item Size: 7*7*1.2cm/2.76*2.76*0.47in
Item Weight: 70g
Package Size: 8*8*1.5cm/3.15*3.15*0.59in