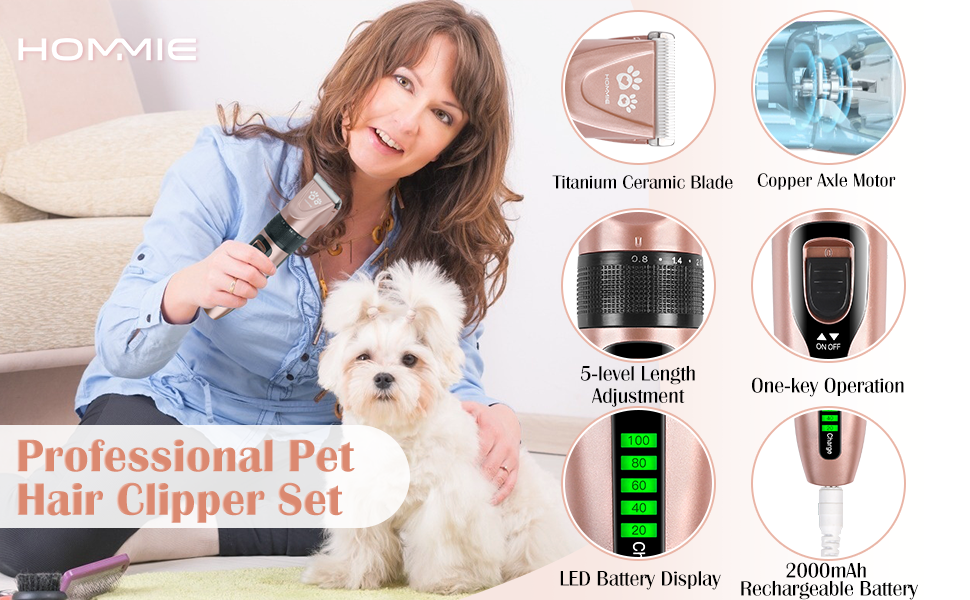 Hommie clipper set keeps your pets always looking pretty, it's very useful both in-home and professional salon use!
The upgraded version grooming clipper, with limiting comb this clipper ensures you a safe cutting and neat and tidy hair result. Save your money for pet grooming and you can do it in an easy way.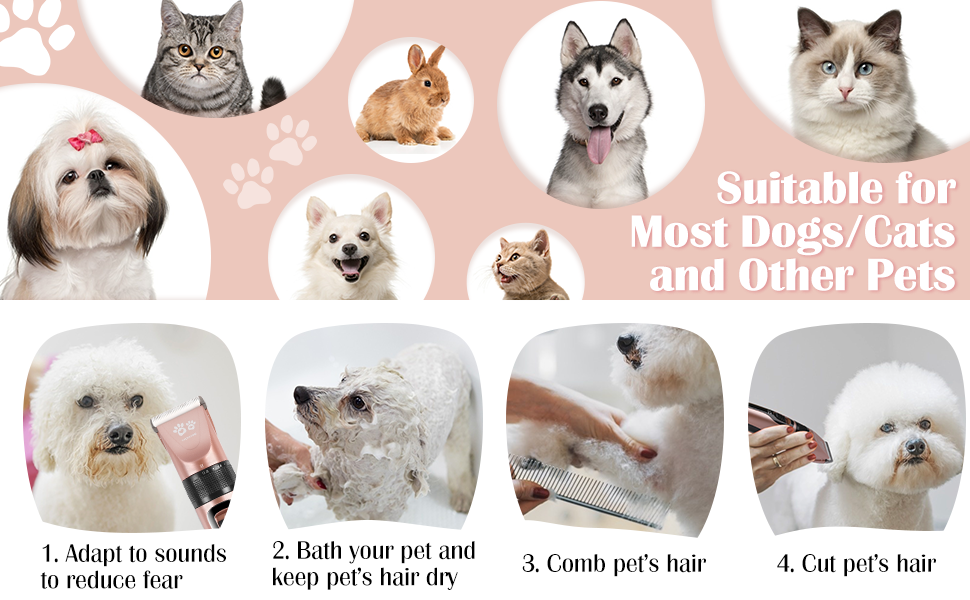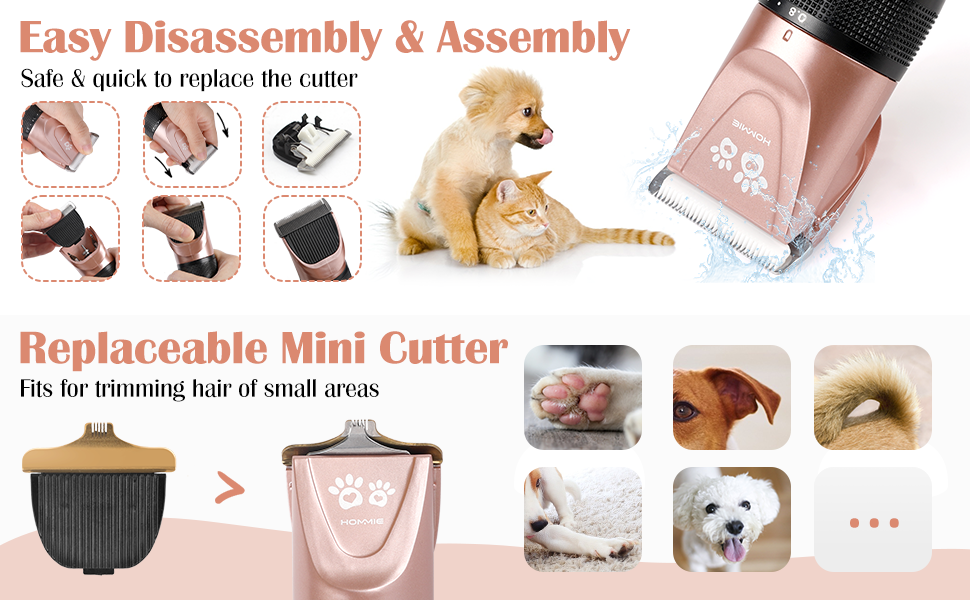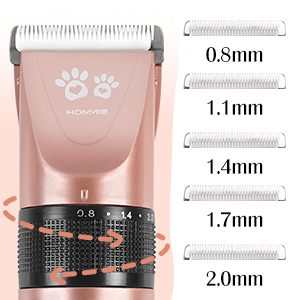 Four Guide Combs
combs(3mm/6mm/9mm/12mm) for the green hand. Even if you have no experience of shaving pets, do not be afraid of mistakes. With these guard combs, your shaved pet hair is neat and uniform, not pitted.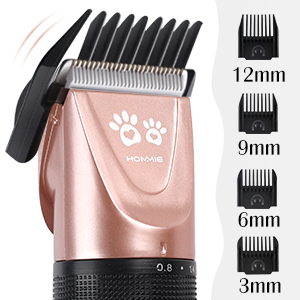 Five Levels of Adjustable Size Blade
Function 5 level fine-tuning functions from 0.8mm to 2mm, no need to use limit combs. Easily and quickly shaver your pets' hair, creating various hairstyles for them.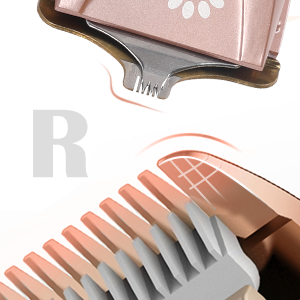 Safe and Sharp Blade
Safe and Sharp Blade
Titanium blade combining with the ceramic movable blade for efficient and long term cutting, not get rusty. Keeping sharp and ensures high durability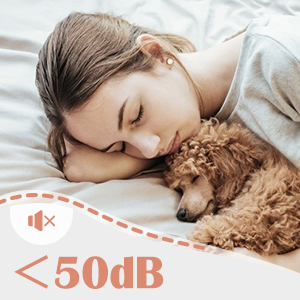 Ultra-Quiet Operation
Free yourself and your pets from the annoyance of noise and thus make grooming a lot easier. Do not worry anymore to scare your pets.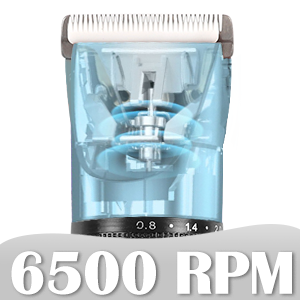 6500 RPM Large Engine
Provides strong and stable power, it can cut pet hair quickly without a hitch or pull.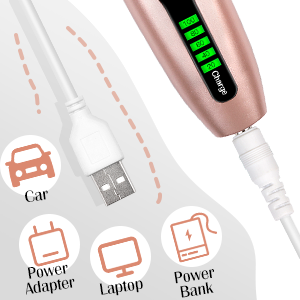 Powerful Battery Life
You can visually see the battery level via the LED display, it helps to maintain battery life. When the built-in battery is fully charged for 4.5 hours, it can be used for about 300 minutes.(Not recommended for using while charging, as the power may be unstable)