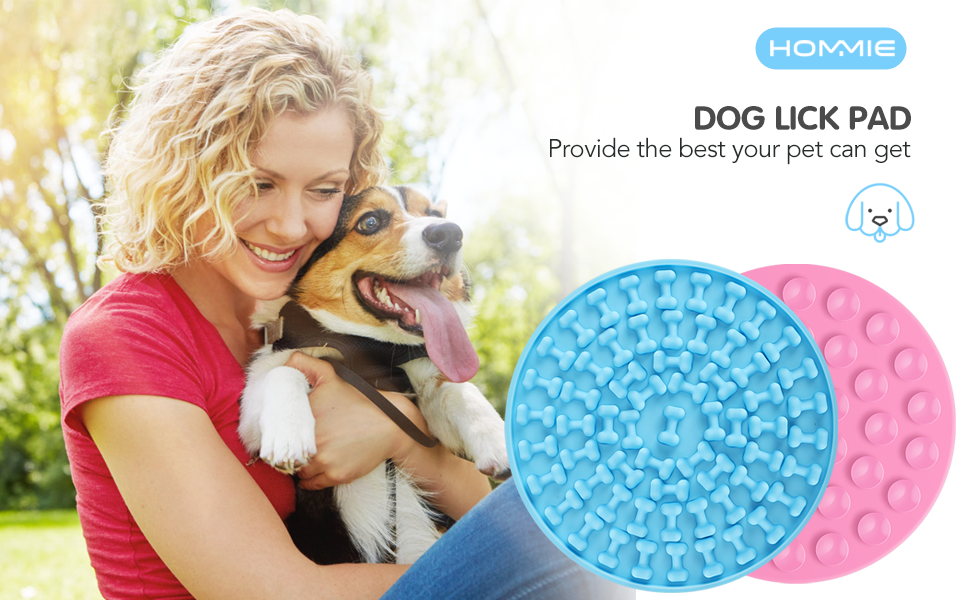 Wanna promote a healthy diet for pets?
Doesn't your pet like to take a shower?
Your pet is tampering when trimming your nails or bristles?
Hommie Dog Lick Pad, perfect for pet owners to fill it with treats and foods like peanut butter and stick on the flat surface.
Pets will spend time on licking food out of the pad, so as to slow down eating for promoting a healthy diet.
Put your pet's mind at ease during stressful situations, whether it's time for a bath, nail trimming, or grooming.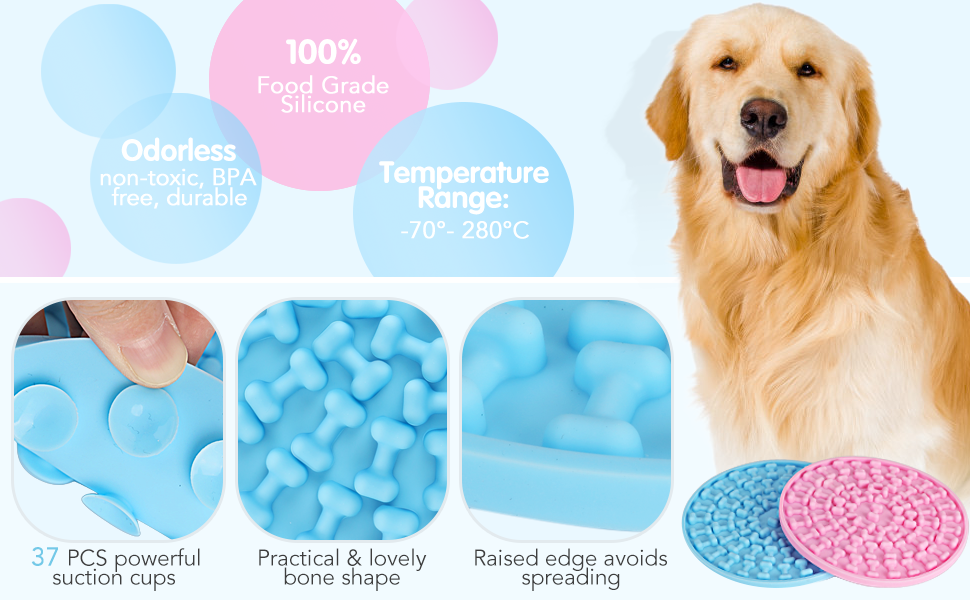 Recommended for Both Dogs & Cat
The diameter of this lick pad is 5.94 inches, perfect size for both cats & small and medium dogs. You can spread peanut butter, spray cheese, yogurt, pumpkin puree, or other pet's favorite treats on the lick pad.
 Stick To Any Flat Surface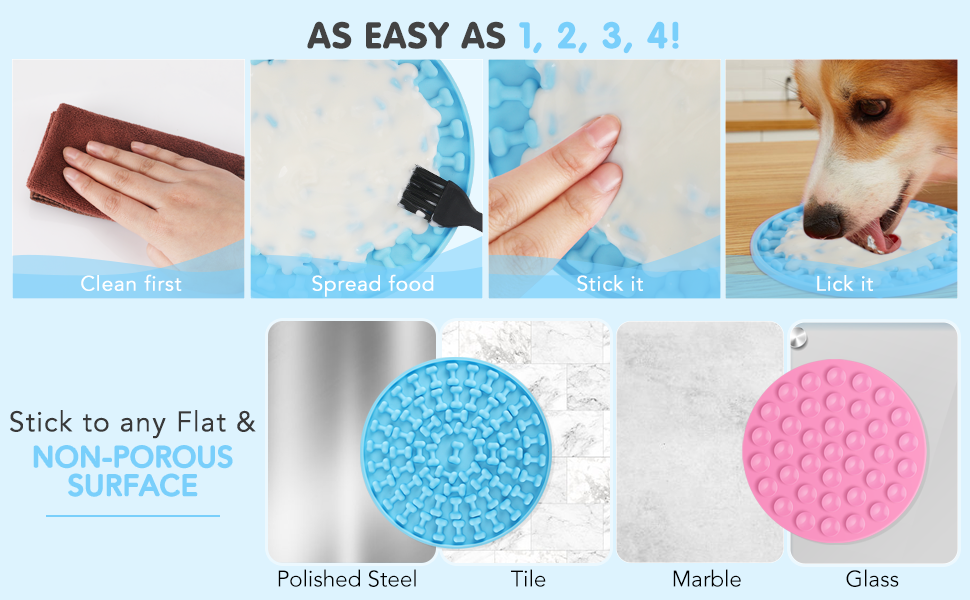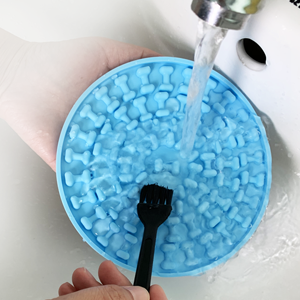 Easy to Wash
You can easily wash the pad with water by using the included cleaning brush. Dishwasher safe.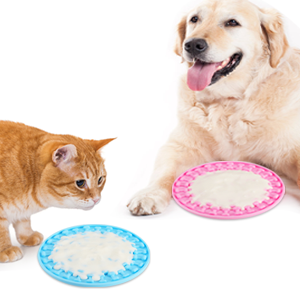 Made of Food-grade Material
Flexible silicone and cute bone shape are easy acceptance of pets. They won't irritate or injure your dog's tongue and teeth, making your dogs more healthy, happy, and keep them distracted.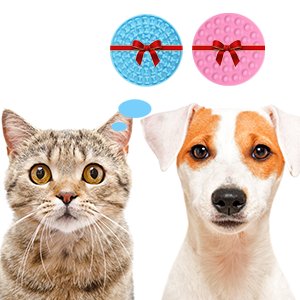 Good Gift for Your Pet
Best gift for pets, it's new design for puppy or kitty, Suitable for training is to keep them calm and let them obey your commands.