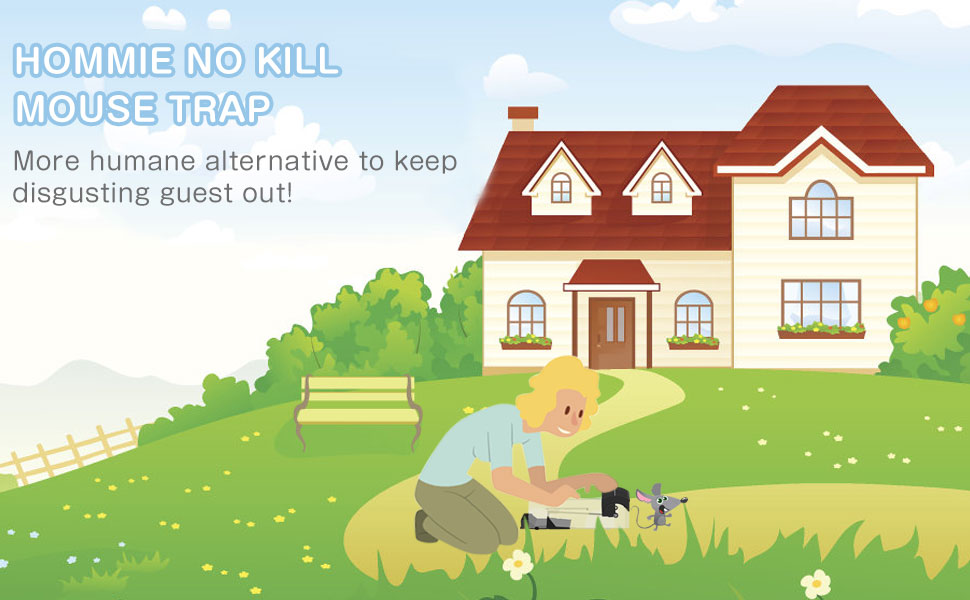 Still be bothered by the pesky house guest? Often worry about how to clear them out of your house with a clear conscience?
Hommie easy-to-set mouse trap features a convenient, sensitive, effective, safe and see-through design that allows to capture, transport and release rats with ease.
Notes:
1. Mice are very alert to new things, so they won't be easily trapped. Please wait patiently until it works.
2. Please change the bait frequently to keep it fresh and attractive.
3. please use disposable vinyl gloves to clean the trap thoroughly with hot water and soap before resetting it.
4. The effect might be influenced by bait, location, surroundings, etc.
Specifications:
Material: ABS plastic + metal plate
Product Size: 31*6*9.5 cm/12.2*2.4*3.7 inch
Package Contents:
2 x No Kill Mouse Trap
1 x User Manual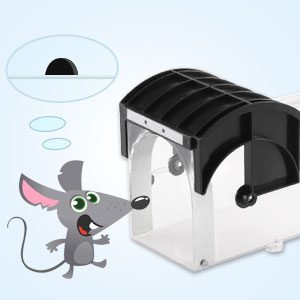 Mouse Hole Design:
Imitate a mouse hole to attract mice into the trap, more deceptive. Mice like sheltered places, so it's best to choose a dark and quiet corner to place the mouse trap, possibly near supplies.
A perfect trap choice, apply to catch mouse, rat, chipmunk, squirrels, voles and other similar-size rodents.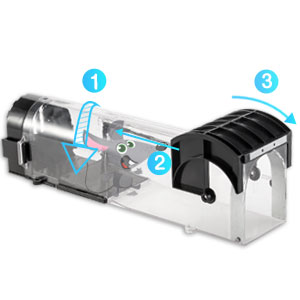 Sensitive & Effective
Designed with a sensitive pedal-lever trigger system. Once the mouse steps onto the sensor pedal to eat the bait you set, the spring-loaded lever instantly shuts the entry rotating door to keep the mouse inside. No damage and escape-proof when mice trapped inside.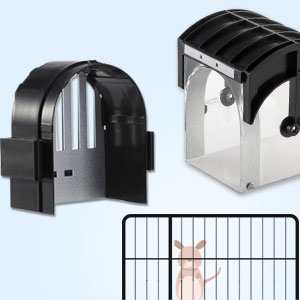 High Quality Mouse Trap
The reinforced metal plates both on the front and back doors make it difficult for mouse to bite off and claw, so they are not easy to break away.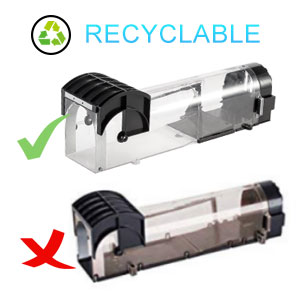 Environmental Friendly & Durable:
Made of high quality transparent ABS plastic which means that it can lower mouse alertness than those metal cages and the trap can be easily monitored. ABS plastic, does not rust, more durable, it can be reused.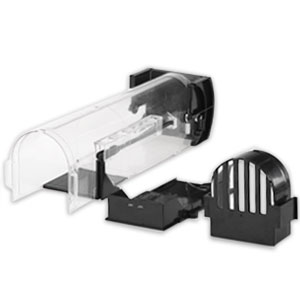 Easy to Clean & Reusable
The compartment end can be easily disassembled and assembled. To fill bait, simply pull out the bait station. For cleaning, the rear closure can also be removed, sanitary and easy to wash. So you can use the mouse catcher for many times! Just remember to clean it thoroughly with hot water before resetting it.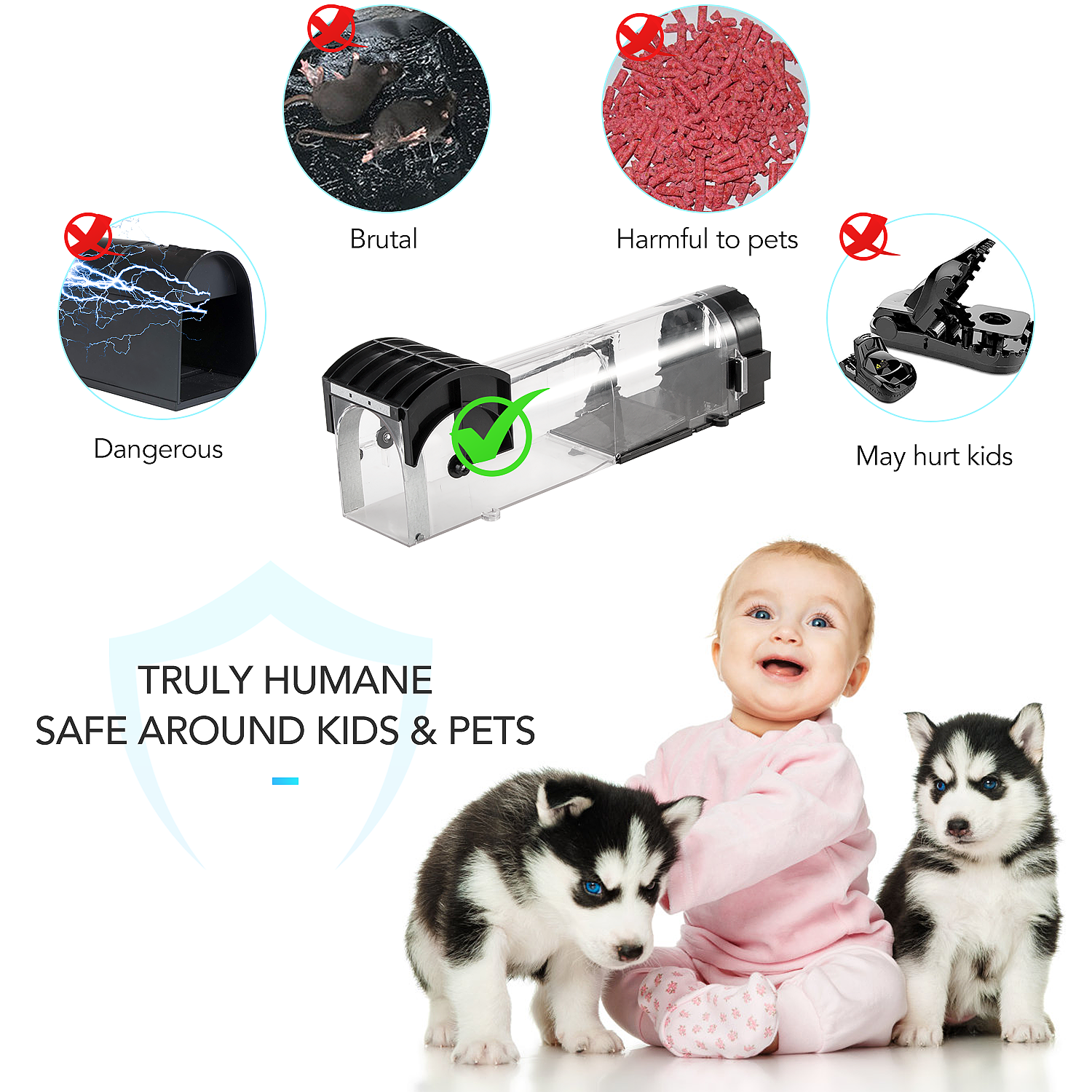 Safe Around Kids & Pets:
Assured that your children, cats, dogs or any other pets will remain safe since our traps do not involve any electricity, poisons, glues or chemicals. Can be used anywhere such as kitchens, gardens, living rooms, storage rooms, warehouses, etc.