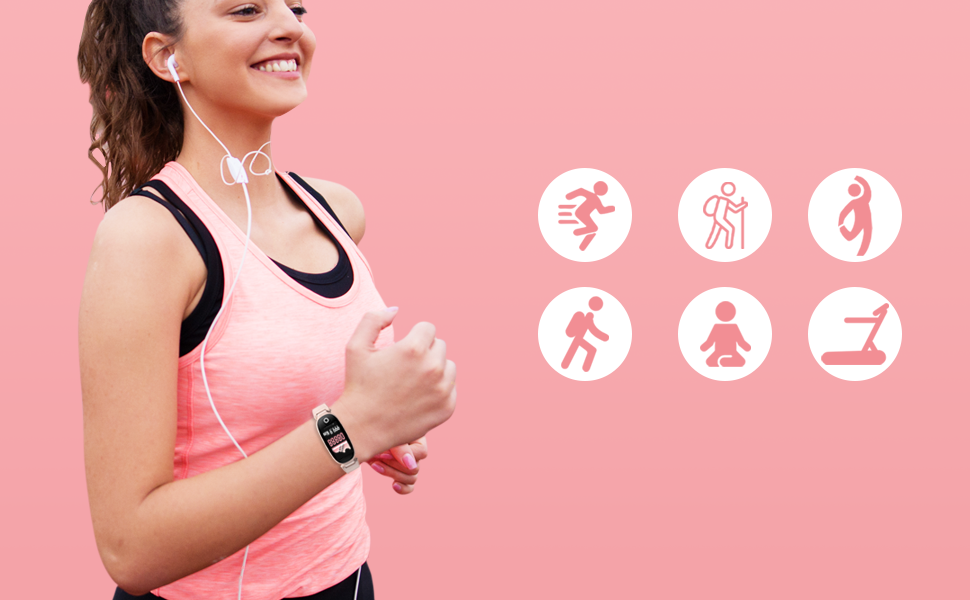 Specification:
Fits Wrist Width: 14-22.5cm / 5.51-8.58inch
Charging way: 5V / 500mA USB charger; USB computer
Working time: 3-5 days
Compatibility:
✔ iOS9.0 + / Android4.4 + smartphones with Bluetooth 4.0 or above.
✖ iPad / Tablet / HuaweiP8 / LG / Windows / PC / Phone / Tablet
Note:
The watch has no GPS function, and only App connection, the GPS function is available.
Do not put it in high-temperature water and do not wear it for deep diving (depth> 1.5 meters).
The women's smartwatch cannot message and call directly.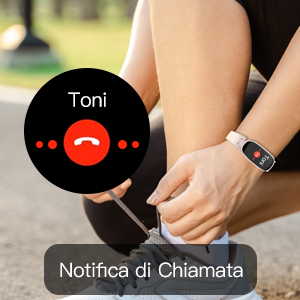 Calls and Notifications
Women's smart watches can receive call notifications, but cannot send messages and direct calls.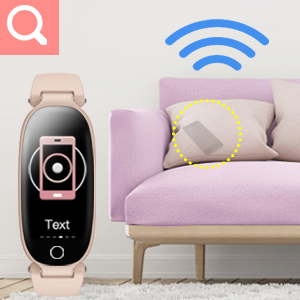 Find your phone
Just go to "Find me" in the tracker and activate it, you can easily find your phone within Bluetooth range.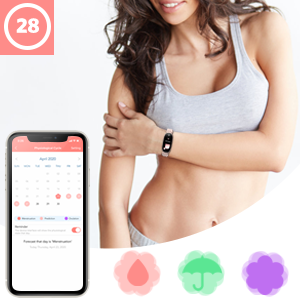 Menstrual cycle reminder
Be your personal assistant to record and remember the menstrual cycle.
It can remind you of your expected menstrual period in advance so that you can maintain a good diet and adjust your mood.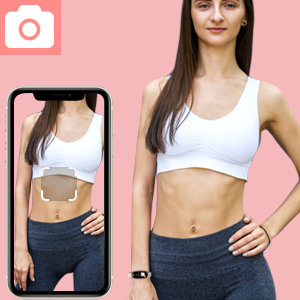 Camera control
After connecting the app to the fitness tracker, there is no need to hold the phone, just shake the fitness tracker to capture precious moments through the phone.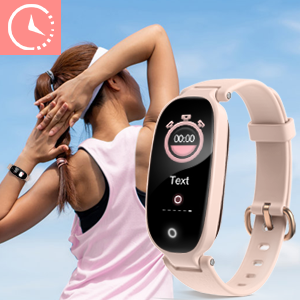 Stopwatch timer
Just press the touch button to start the stopwatch, whether it is work, cooking or measuring commuting time, you can easily record every second.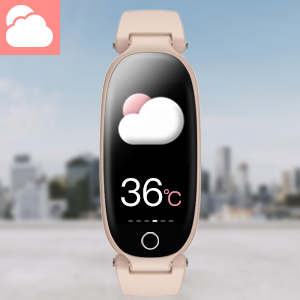 Always pay attention to the weather
Synchronize with your phone to view the weather conditions of the day in real time. No matter where you are, day or night, you can be prepared for rainy weather and enjoy life.