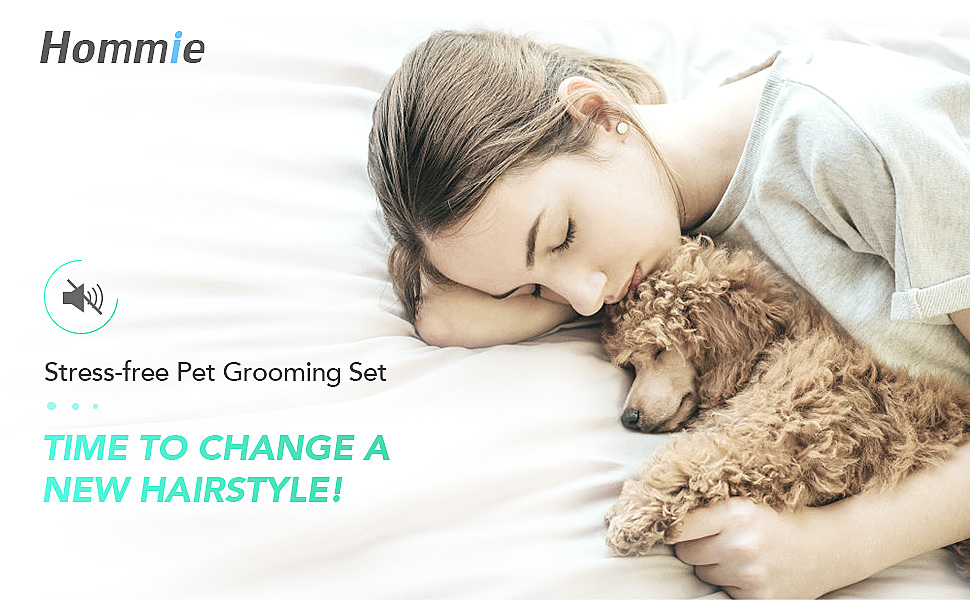 Is it time for your little friend to have a new haircut? Why spend a fortune on a pet salon when you can groom your pet's hair at home?
With the Hommie professional pet clipper set, pet grooming is about to become a breeze! Save your money, time and effort from having to bring your pets to the pet groomer. Enable to dress up your pet by yourself or with your kids and keep your pet looking good all the time.
Specifications:
Clipper Case Material: ABS material
Available Color: red
Blade: Ceramic & Titanium, 24 teeth, detachable and replaceable
Modes: 5 sizes of blade (0.8/1.1/1.4/1.7/2.0mm)
Battery Type: rechargeable Ni-Cd battery (600mA*2)
Charging Time: 3-4 hours
Operable Time in Full-power: 70 minutes
Clipper Size: 18*4.5cm/7.09* 1.77inch
NOTE: If your pet gets long and thick hair like German shepherds, Havana, Himalayan, Yorkie, you need to use scissors cut shorter at first, otherwise the clipper may jam up and doesn't work properly.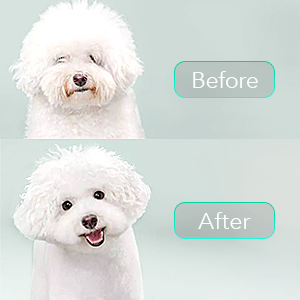 Pets Deserve to Look Good
It helps get rid of unwanted hair and provides your pet with a cute, neat and groomed look. Regular grooming will improve your pet's coat and overall well-being. It's very useful both in home and professional salon use.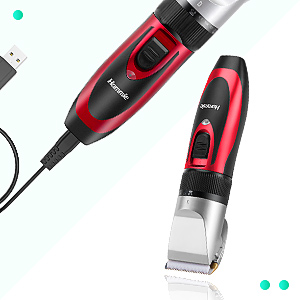 Two Working Modes
Cordless Working – You won't get tangled up when you shave for your furry friend.
Working with Charging – Rechargeable dog clipper with built-in battery, it also can be used with cord to charge when battery power runs out.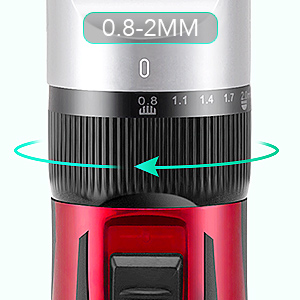 5-Level Fine-Tuning Knob
There is a 5-level fine-tuning knob on the clipper, which brings the ceramic blade in and out so you can get the exact length you want. Enable to offer five level of length (0.8-2mm) for precise adjustment on hair length. Make it easier for you to shave your loved pet.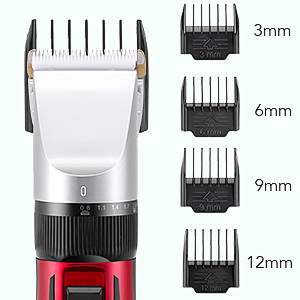 Friendly for New User
3-6-9-12mm limit combs for your reference. These limit combs are applicable for clipping pet's hair of different length. No more potholes on your pets fur. Professional Grooming Even for New User!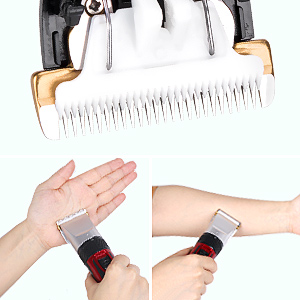 Safe to Use
The ceramic cutter head adopts advanced 30° acute cutter head cutting technology, which is sharp and durable.
R-Shaped edge design prevents from accidentally cutting your lovely pet's skin and clamping its hair.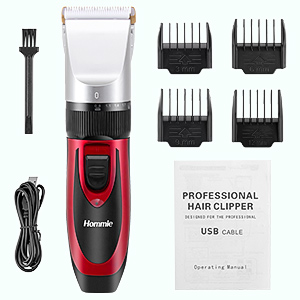 Package Included
Dog grooming set with accessories contains everything you need to create a stylish and professional haircut.
1 x Pet Clipper
4 x Limit Comb (3-6-9-12mm)
1 x USB Charging Cable
1 x Cleaning Brush
1 x User Manual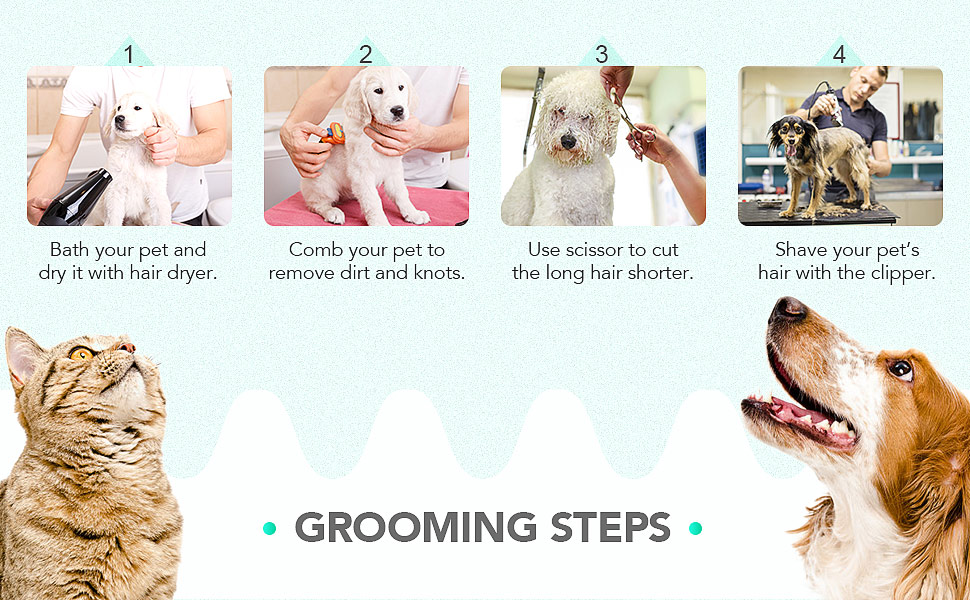 Recommendation:
When shave your pet with this dog clipper, it is strongly recommended to bath your pet and dry it with a hair dryer first to keep it clean with no dirt. Then, comb your pet with a brush to remove the dirt and knots. That will help to extend the service life of the clipper. After use, be sure to clean up the sticky hair of the cutter head, otherwise it will affect the sharpness.