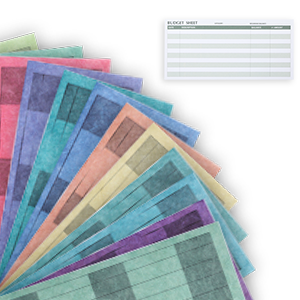 —Considerate Design.
Except the independent budget sheets, our envelopes includes a handy ledger on the back side. So you can keep track of your expenses and stay on track even if the budget sheets is lost.
—Enjoy Budgeting Fun.
The cash envelopes has nice and stylish looking to make budgeting become pleasurable. With the Budget Envelopes to develop a good habit of cash budgeting on your way to financial independence.