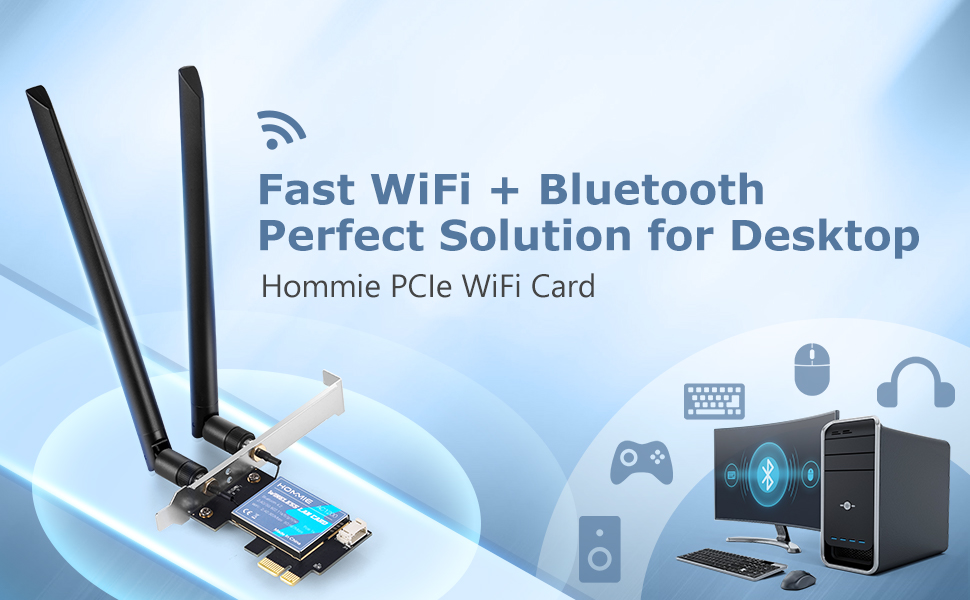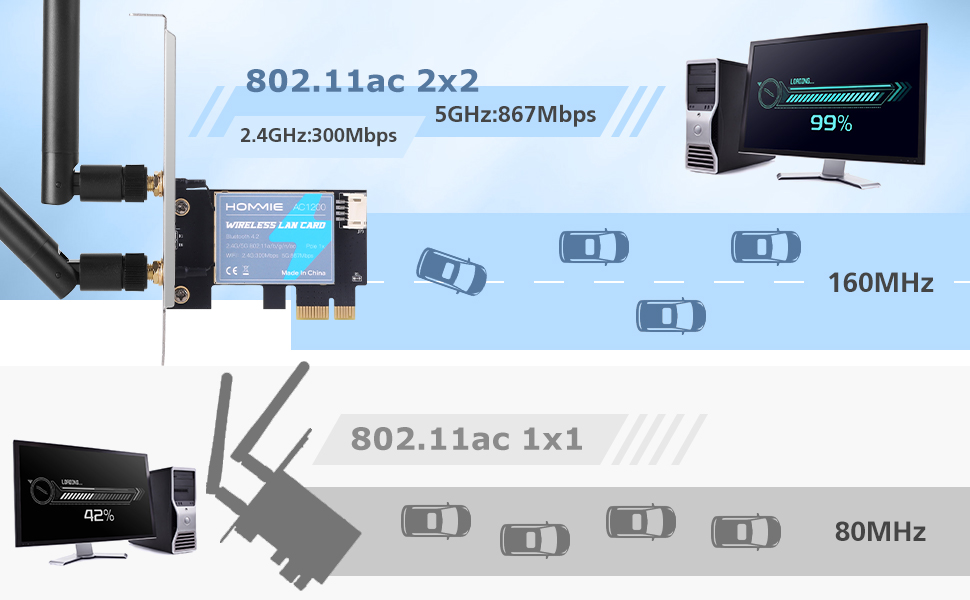 Little Tips for You
1. Network card cannot be recognized / WLAN is not available.
1) Try another card slot. The network card is compatible with PCI-E x1 / x4 / x8 / x16 card slots.
2) Reinstall the driver.
3) Adjust BISO.
Note: Hope you send the pictures of device manager and motherboard to us, we will analyze it for you.
2. Bluetooth cannot be used.
1) For bluetooth, you need to plug bluetooth data cable into port with "USB" mark.
3. There is Bluetooth delay.
1) When using bluetooth, please connect to 5G wireless network. The 2.4G network may cause small interference with Bluetooth.
2) Or you can try to reinstall the driver.
4. The network speed is slow.
1) Uninstall the installed driver. Install the driver provided by the CD or link.
2) Away from the router or across the wall. Too far from the router or too many walls will affect network speed. Stay as close to the router as possible and try not to go through the wall.
3) The computer is placed in a corner. Change the orientation of the host. The antenna should not be around the corner. If the antenna is on the corner, it will have some influence on the signal. Or buy an antenna extension cable.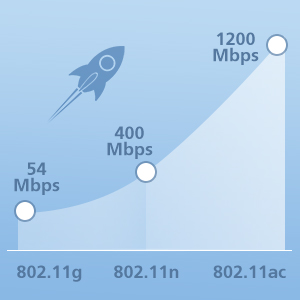 ✔Frequency switch for lag-free connection
Enjoy smoother HD video streaming and online gaming with wireless connections at 5GHz (867Mbps) band or 2.4GHz (300Mbps) band for basic internet needs including chat and email.
Enable to change the working frequency band according to your own needs, effectively avoid network congestion.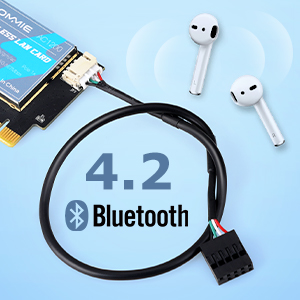 Bluetooth 4.2
This PCIE WiFi network card is equipped with Bluetooth 4.2 technology. Support connecting with bluetooth headset, bluetooth stereo, wireless keyboard, wireless mouse and more for more convenience and requirement.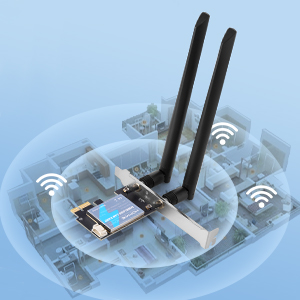 Faster speed, better range
2 * 6dBi high gain external antennas can output wireless signal and increase transit distance to provide better wireless penetration capability, smooth data acquisition to cover more places.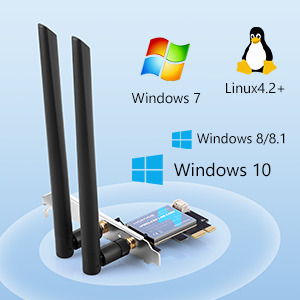 Wide compatibility
The WiFi card is compatible with Windows 7 32 / 64bit, Windows 8 / 8.1 32 / 64bit, Windows 10 64bit, Linux4.2 +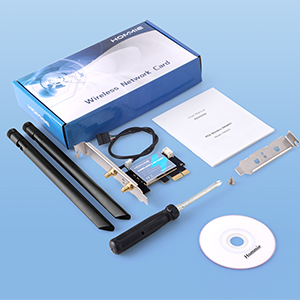 Package List
WiFi network card * 1
Detachable antenna * 2
Driver CD * 1
Manual * 1
Bluetooth data cable * 1
Screwdriver * 1
Half-height deflector * 1
Packing box * 1