Hommie water-resistant RFID blocking travel wallet, keeps your valuables away from the reach of pickpockets.
An ideal travel gear that provides great peace of mind for you! Prevent you from constantly checking if your money and passports have fallen out of your pockets or been swiped from your purse.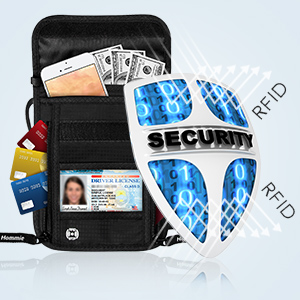 RFID Blocking
Adopted latest RFID blocking material, Hommie Neck Wallet provides complete protection against hi-frequency RFID signals protect your passport, credit and debit card information securely.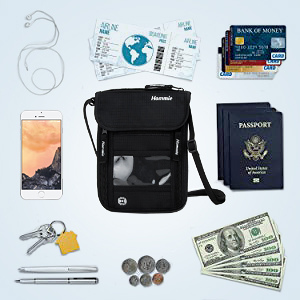 All Travel Essentials Organized
7 Pockets of different sizes for flexible storage (added 2 slots on the left side pocket), safely store your personal belongings. Quickly access your smartphone, passport, airline tickets, money, medication, key, credit cards, pens and more. Keep everything secure in one place.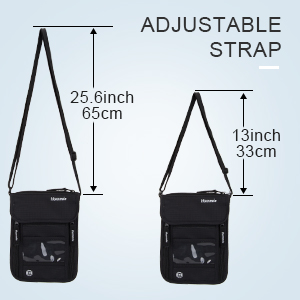 For Anyone
This travel neck wallet has a long and adjustable strap, which fits men, women and children to wear it in different positions.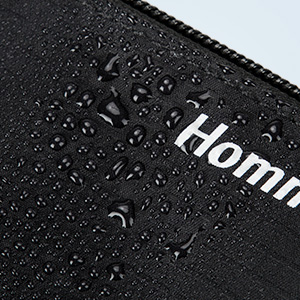 Water-Resistant
Comfortable, breathable, lightweight, while the same time provide water-resistant protection for passport wallet, designed to offer you a simple and safe way to store valuables, passports, credit cards, etc.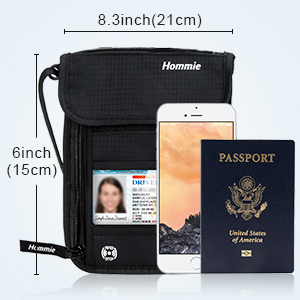 Reasonable Size
It's size 8.3x6inch ultra-thin and lightweight construction, can easily store your passport and phones, comfortable to wear both under and over clothes.Display your ID or passport without having to take it out of your bag, hassle and time saving during traveling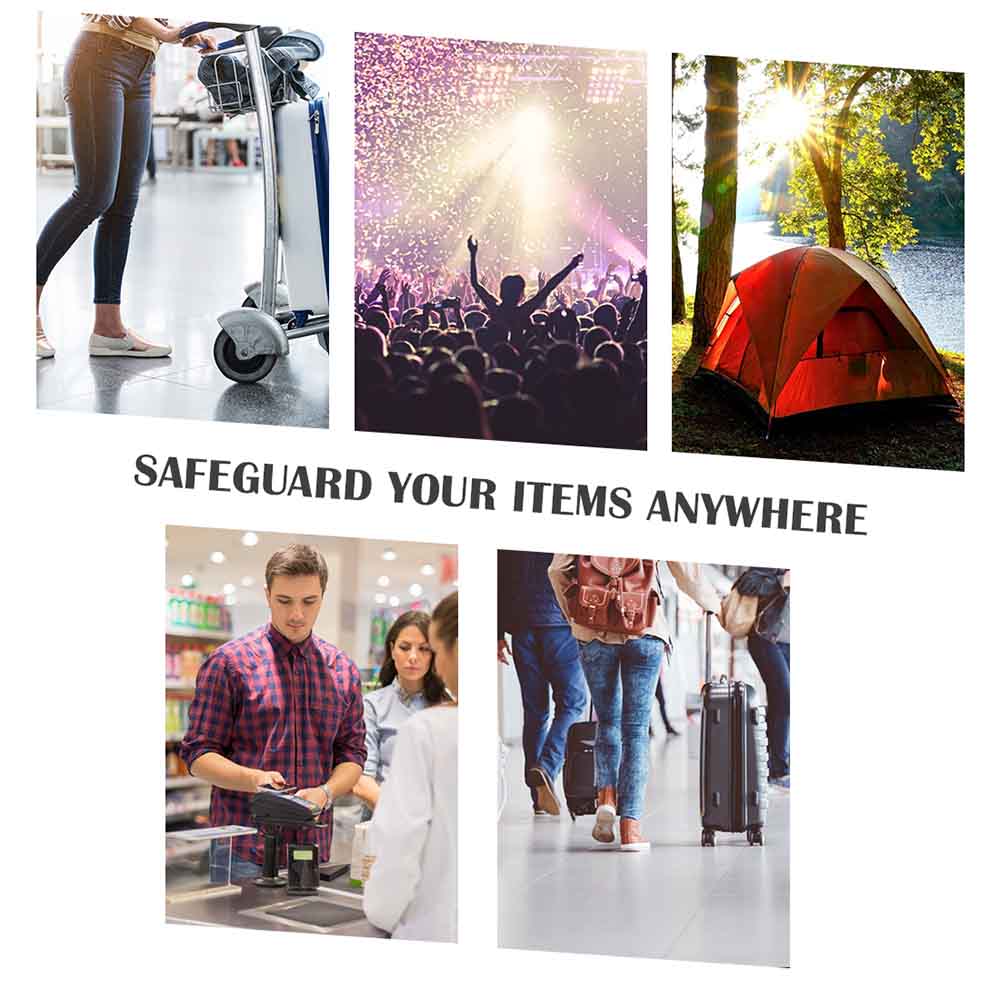 Versatile Neck Wallet
More than just a travel product, this neck pouch is ideal for all kinds of occasions. Suitable for music festivals, concerts, crowded markets, theme parks, shopping, camping, sporting events and more.