Are you suffering from muscle pain or joint soreness?
Need a small and convenient device to combat muscle soreness and discomfort?
Want to enjoy relaxing and stimulating deep tissue massages at home?
Hommie personal handheld massager gun

 is ready for you.
It can help you overcome muscle soreness, relieve body fatigue, combat stiffness and spasms.
Just enjoy the deep tissue massage, relaxing yourself at home, office or during a long trip!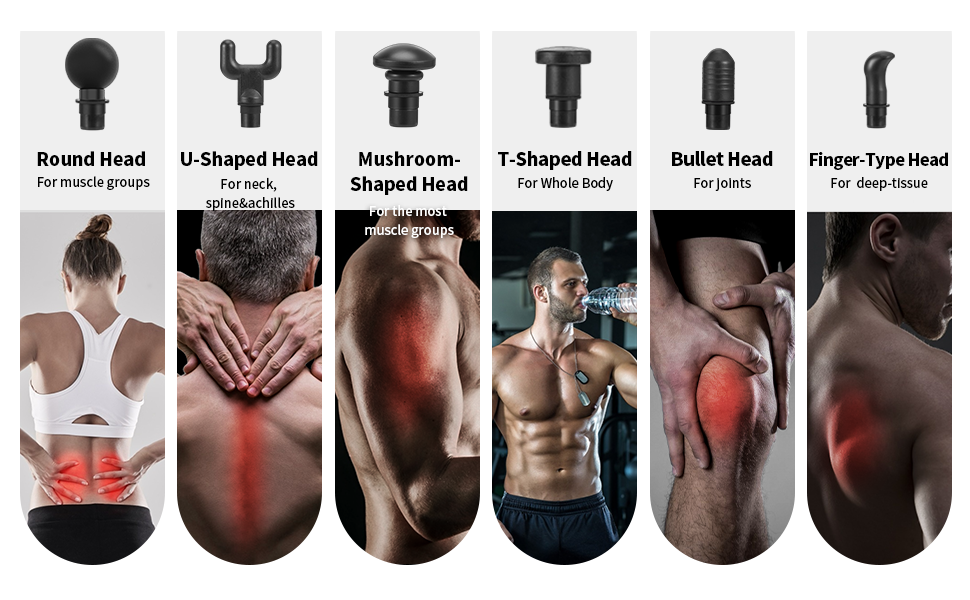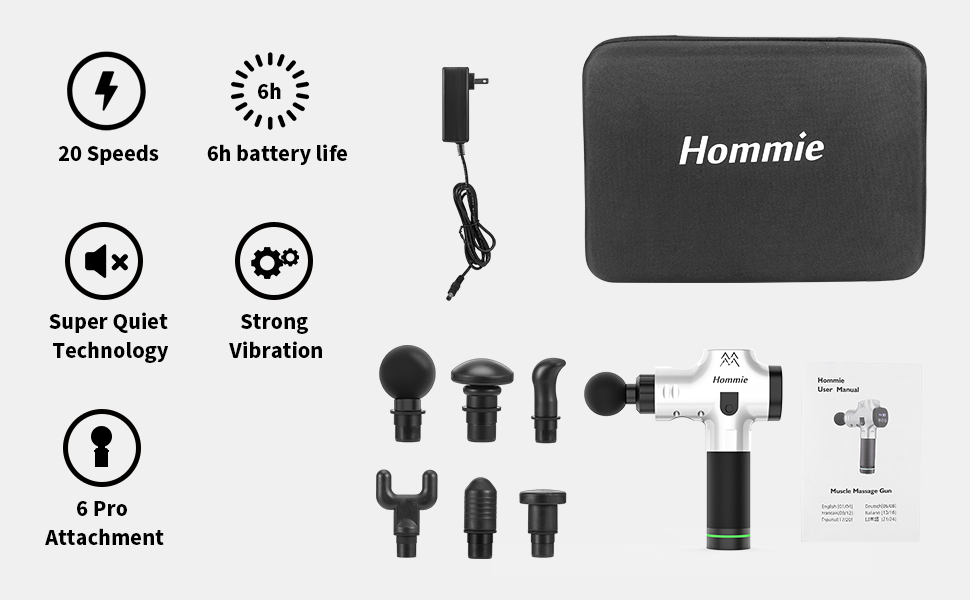 Ergonomic Grip Design
Silicone handle not only makes the massage gun smaller and more refined, but also provides better grip and prevents slipping and falling from hand. The ergonomic grip can reduce the external force and make the massage more relaxed and comfortable.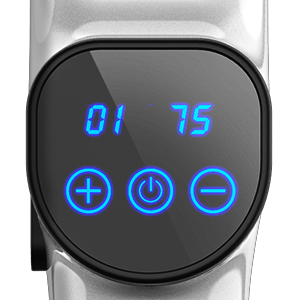 LCD Touch Screen
20 Speed display, see the intensity of the massage in time. Power level display, ready to charge in advance. Touch button design for activating the device and increase & decrease keys for easily adjusting the speed.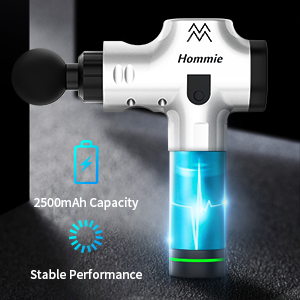 6 Hours of Use
Built-in 2500mAh rechargeable batteries, the cordless massager can keep operating up to 6 hours, relaxing massage anytime and anywhere!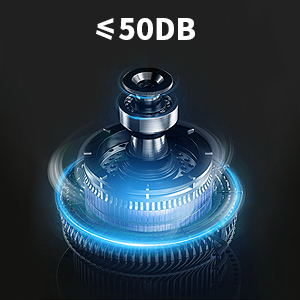 Powerful Motor
With the unique and premium motor and high-precision mould, the noise (Noise<50dB) in the process of running can be effectively reduced by smooth sliding. Let you enjoy your massage time leisurely and comfortably.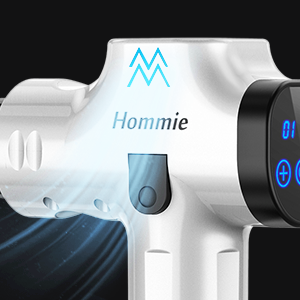 Multiple Ventilation Slots
Unlike other massage gun, our product is equipped with two ventilation ports on both side of massage gun, which is aimed at effectively cooling motor, improving power performance and extending motor life cycle.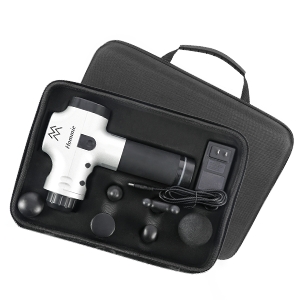 Speed:20 speeds; 400-3200 percussions/minute
• Speed 1-5 (400-800 percussions)—Mild Massage
• Speed 6-10 (800-1600 percussions)—Relaxing Your Muscle
• Speed 11-15 (1600-2400 percussions)—Decomposing Lactic Acid
• Speed 16-20 (2400-3200 percussions)—Professional Mode
Note:
• Keep away from heat, liquids and children when using a massage gun.
• Please do not use this device instead of supplementary medical treatment. If you have pain in your body or are receiving medical treatment, please consult your doctor before using the device.
• Do not use for more than 30 minutes in a row. After 30 minutes of use, please rest for 5 minutes and reuse.
• Please do not disassemble the massage gun battery or repair it. Please contact our service team if it fails.
• It is suggested to use 10 minutes a day for 36 days.