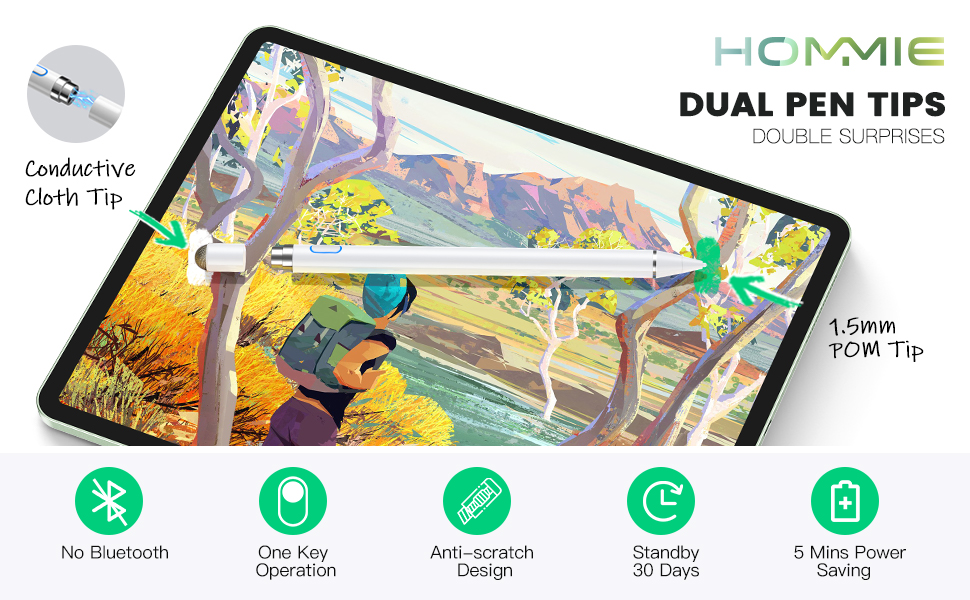 POM TIP 1.5MM UPGRADE UPGRADE
Low latency of 0.1s
Tip of the ipad pencil is resistant to wear and tear and lasts a long time
High sensitivity, can write small characters accurately
Natural writing experience, not intermittent
Avoid screen scratches, fingerprints or grease

EASY TO USE
One-click use
No need for bluetooth
No need to download the APP

HIGH QUALITY OF BATTERY
30 hours of battery life
1.5 hours fast charge
Auto power off after 5 minutes of inactivity
LED indicator, always know the battery status.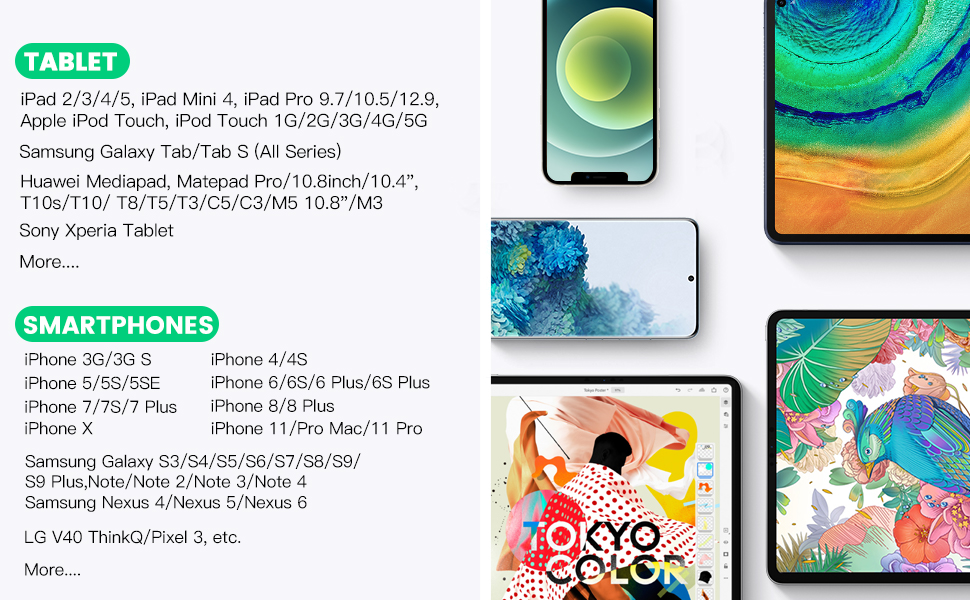 STRONG COMPATIBILITY – COMPATIBLE WITH ALL TOUCH TABLETS AND TOUCH MOBILE.
Apple ipad, iphone, iPad pro, iPad mini ect
Samsung mobiles and tablets etc
Huawei mobiles and tablets etc
Other touch devices from other brands ……

When used on the ipad, if the touch screen pen cannot write:
Follow the steps below to configure:
Configure from iPad or iPad Pro: —> Apple Pencil —> Turn off Apple Pencil.
Settings -> Annotation -> Disable "Draw only with Apple Pencil".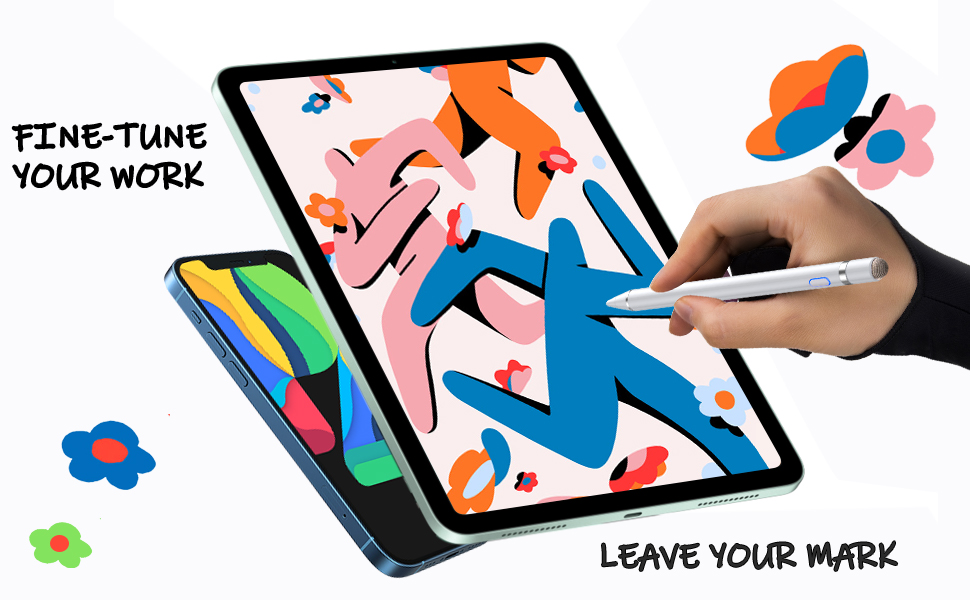 GLOVES- PALM REJECTION
Use the latest materials to solve the problem of ineffective gloves.
Comfortable to wear, easy and breathable.

THE RIGHT SIZE
14.5 long, 8.9 mm wide touch pen.
It can be easily placed in the protective sleeve of the tablet.
The lightweight and small 13g design makes it easy to wear all day long.
Suitable for adults and children, perfect size.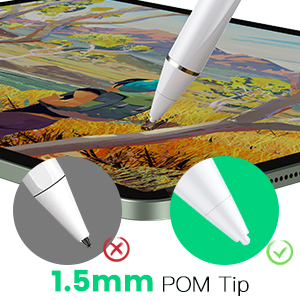 Excellent Writing Experience
Touch screen stylus is well suited for surfing the web, taking notes, drawing, marking up documents, or taking online lessons.

Provides a natural writing feel. Interact quickly and easily with the screen.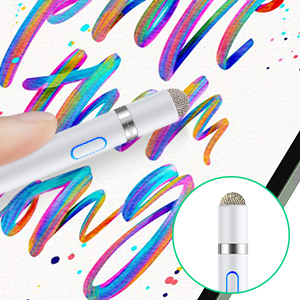 Conductive Magnetic Cap
Use the magnetic cap to write when the stylus is out of battery.

The magnetic cap hides the charging port, the tablet pen looks exquisite.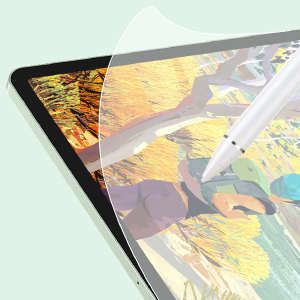 Protect The Screen
Tablet pen can be used directly on the screen protector without affecting the writing experience at all.

It is recommended to use the screen protector.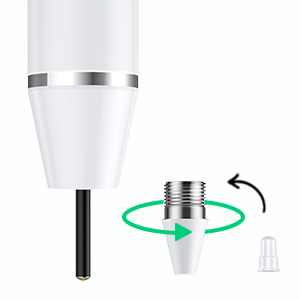 Two Spare Tips
Easy to replace, it only takes several seconds.

No need to worry about ipad pencil nib wear or loss, it can be replaced easily and in time.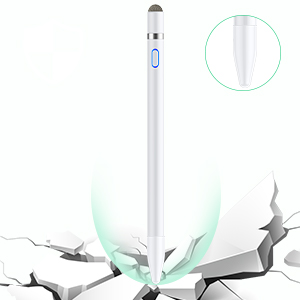 A Pencil Cap
Made of soft silicone material.

The pen cover protects the pen tip from damage and prolongs the service life.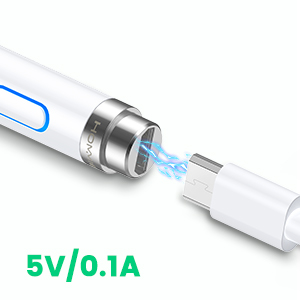 Battery Protection
To extend the life of the touch screen pen, please use the 5V / 0.1A charging method.

LED indicator: on: blue; off: light off; charging: red light; fully charged: green light.