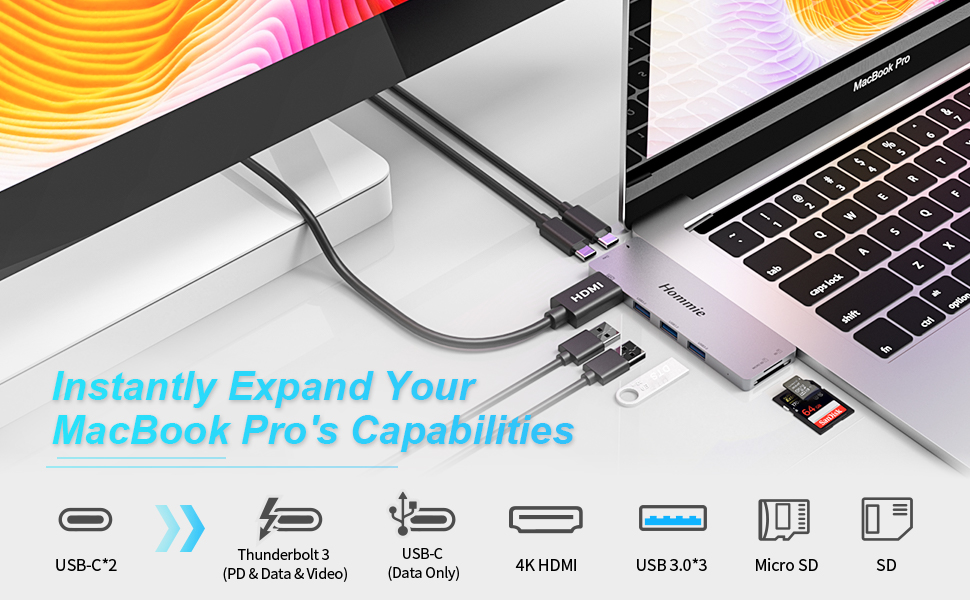 🏆The Hommie USB C Hub Adapter🏆, which is Tailored for MacBook Pro 2018/ 2016/2017, MacBook Air 2018,13 inches and 15 inches.
Why choose us?We are the first company that uses a flush design that perfectly solves the problem of unstable connections and it will not interfere with WIFI signals. 8 in one, Meet all your needs.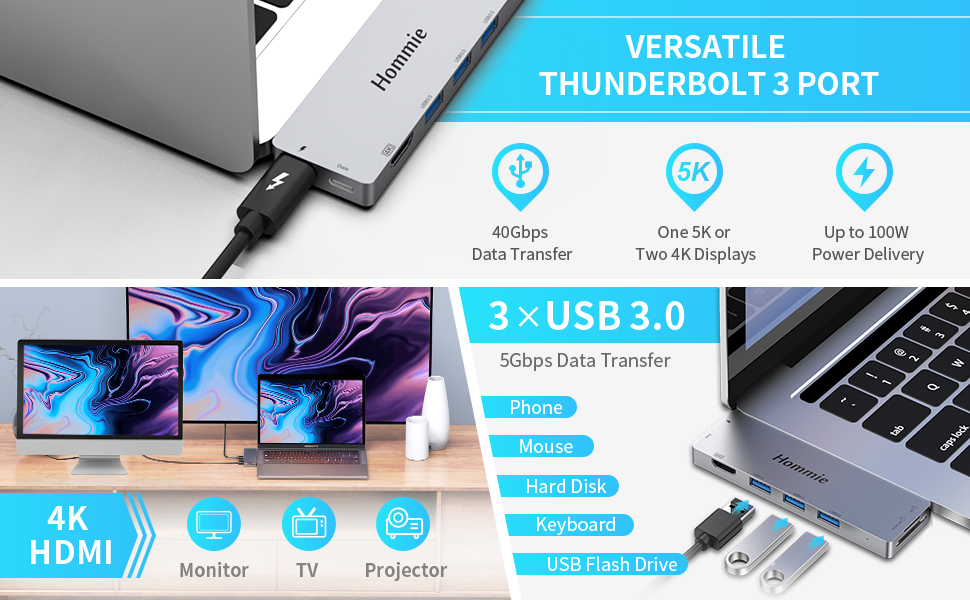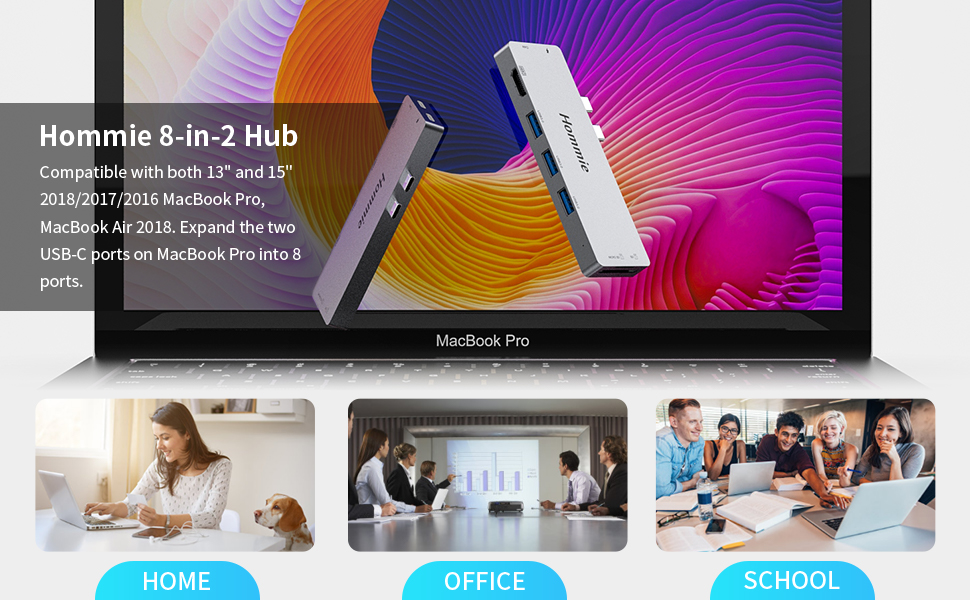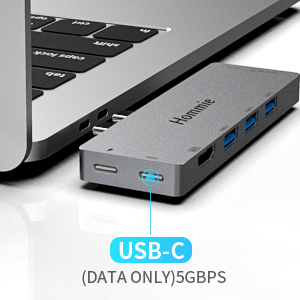 USB C port (DATA ONLY)
USB-C port for data sync only. Data transfer speed is up to 5Gbps, fast enough to transfer files in seconds. This port does not support output video or charge laptop.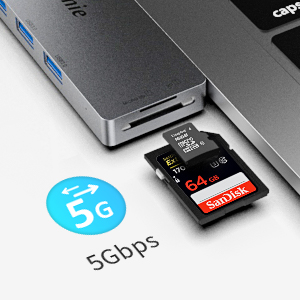 SD/Micro SD Slot
SD/Micro SD data transfer rates up to 5Gbps, you can transfer everything from your SD/Micro SD card to your laptop shortly.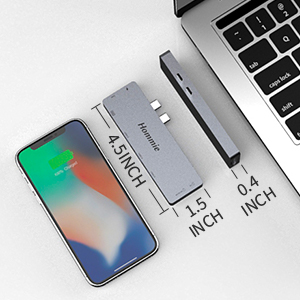 Slim and Compact
It has only 10.5mm/0.4inch thickness,taking only a little space. You can put it in your pocket.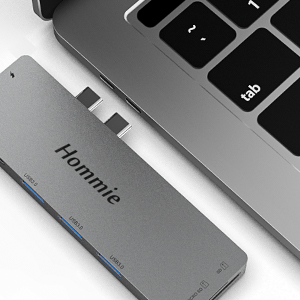 Mac-Style Design
Premium aluminum alloy enclosure, sleek design, just fits perfectly with the MacBook Pro. Look like a bundled accessory.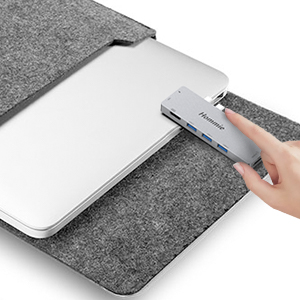 Perfect Portability
Lightweight and compact design makes it simple to take while on-the-go. Ideal for business travel, office, home, school and so on.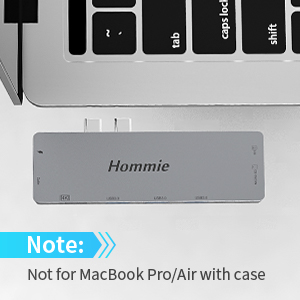 Note:
This hub can't fit MacBook Pro/Air with case/ cover/ shell.