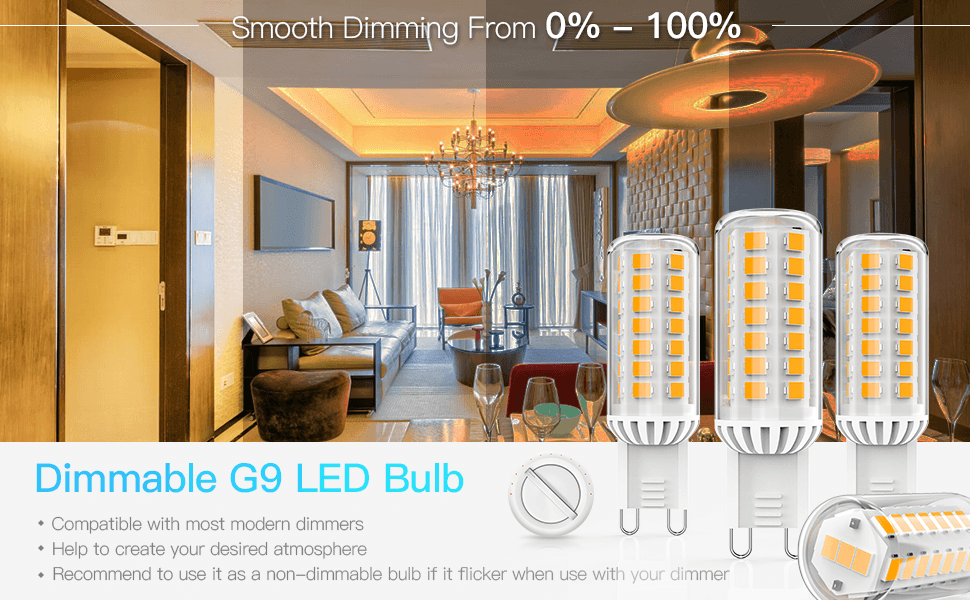 4W halogen lamps replacement 32-50W
With its clear design and innovative LED technology, this dimmable G9 LED lamp provides a 360 ° warm white light of 2700K and is therefore ideal for use in open lights, chandeliers or chandeliers. With energy efficiency class A ++ you save up to 80% energy compared to conventional halogen lamps.

Notes:
1.We are responsible for damage due to delivery or packaging. Please contact us if you have encountered such problems. We can exchange for you free of charge.
2.Please always pay attention to the dimensions of the LED lamp. Usually the dimensions of the G9 LED are all the same, but there are also some halogen G9 that are a bit longer or shorter.
3.If the lamp flickers, you can contact us. We can exchange for you free of charge.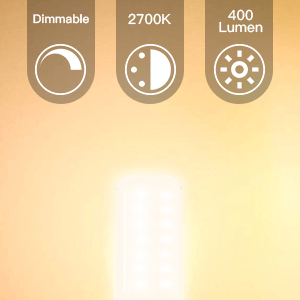 Product description
With compatible LED dimmers you can adjust the light brightness to the desired level.
G9 LED bulb is with 2700K color temperature. With a power of 4 watts and a brightness of up to 400 lumens, this corresponds to a 32-50W halogen lamp.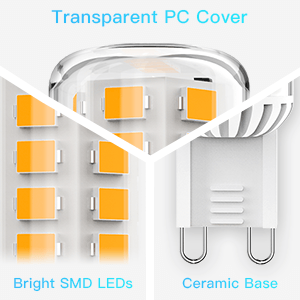 More details
Transparent PC cover ensures better light transmission. By using high-quality SMD LEDs you get a bright, soft and eye-friendly light. And the ceramic floor ensures good heat dissipation.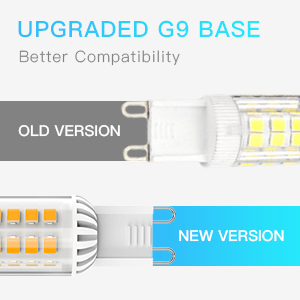 Improved version
Improved G9 base, fits easily in most lights with G9 socket. Compared to conventional lamps, G9 lamp only consumes 4W. The G9 lamp can replace a 50W halogen lamp and save 80% energy.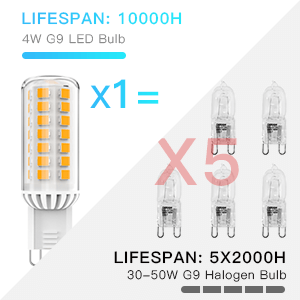 Long lifetime
With a lifespan of 10,000 hours (corresponds to 5 pieces of 32-50W G9 halogen lamp), the G9 LED lamp can be switched on and off up to 50,000 times, which reduces the costs for replacement and maintenance.