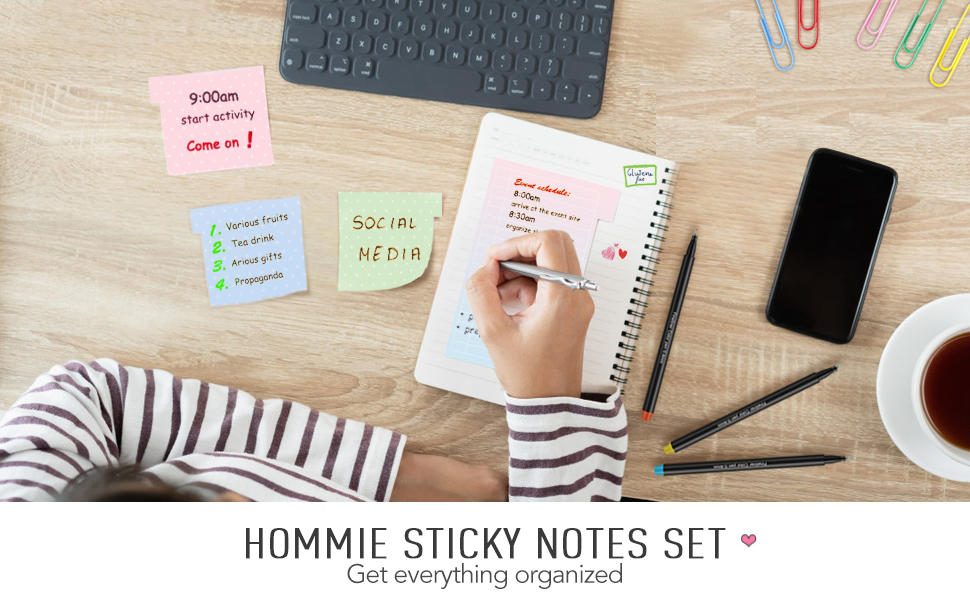 Hommie Colored Sticky Notes Set makes your work more efficient and never miss your new ideas.
These sticky notes with various colors and sizes, make your mark clear at a glance. You also can remove and reposition the notes with ease. Keep everything organized and make you life better!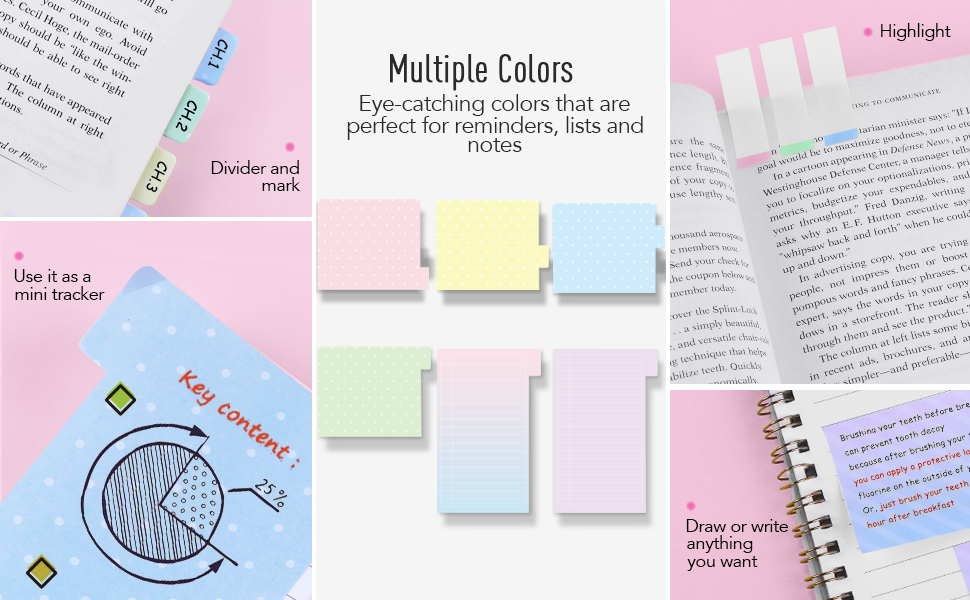 Notes Size and Quantity:
– Ruled Lined Notes: 9.5x15cm/3.7x6inch, 60 sheets
– Big Dotted Notes: 9.5×7.5cm/3.7x3inch, 48 sheets
– Small Dotted Notes: 6.5×9.5cm/2.6×3.7inch, 48 sheets
– Big Rectangular Notes: 6×4.5cm/2.4×1.8inch, 48 sheets
– Small Rectangular Notes: 3×4.5cm/1.2×1.8inch, 48 sheets
– Index Tabs: 4.5×1.2cm/1.8×0.5inch, 150 sheets (6 x 25 sheets)
Total Quantity: 402 sheets
Product Size:
– Sticky Notes Pad: 20.5*10.3*1.5cm/8.1*4.1*0.6inch
– Journal Planner Pen: 15.7*0.8*0.8cm/6.2*0.3*0.3inch
– Paper Clip: 2.8*0.8*0.1cm/1.1*0.3*0.04inch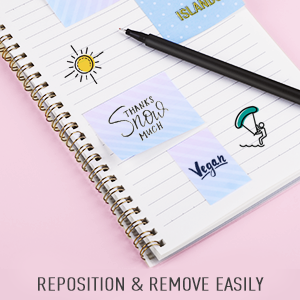 ✔High Quality Sticky Notes
The paper of notepad is sticky and sturdy, ink does not bleed through, portable and super handy to set goals.
Removable adhesive for easy re-positioning, you can take them off without ripping the paper or page.
The special binding design allows you to flip to the color you need while organizing.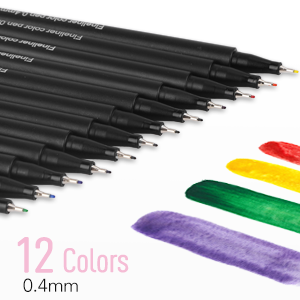 ✔12 Colored Fine Tip Drawing Pens
These pens with durable metal tipped could prevent the tip from wigging or breaking, no tearing up the paper. Suitable for writing, drawing, coloring, sketching, painting, graffiti, note annotation, DIY photo album journal and so on.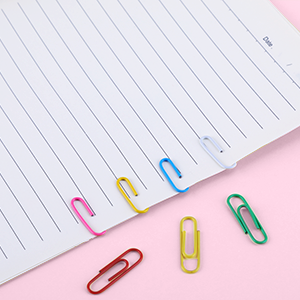 ✔Rust-proof And Durable Paper Clips
Package includes 50 pieces paper clips. With vinyl coated, resist corrosion. Smooth surface prevents snags and marks or rust on papers for the metal clip.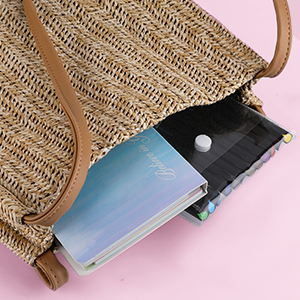 ✔Portable Design
It comes like a little notebook, a great way to keep various notes organized and in one place. Perfect to carry or to fit in your bag. Keep it on your desk or in your drawer to access them handily.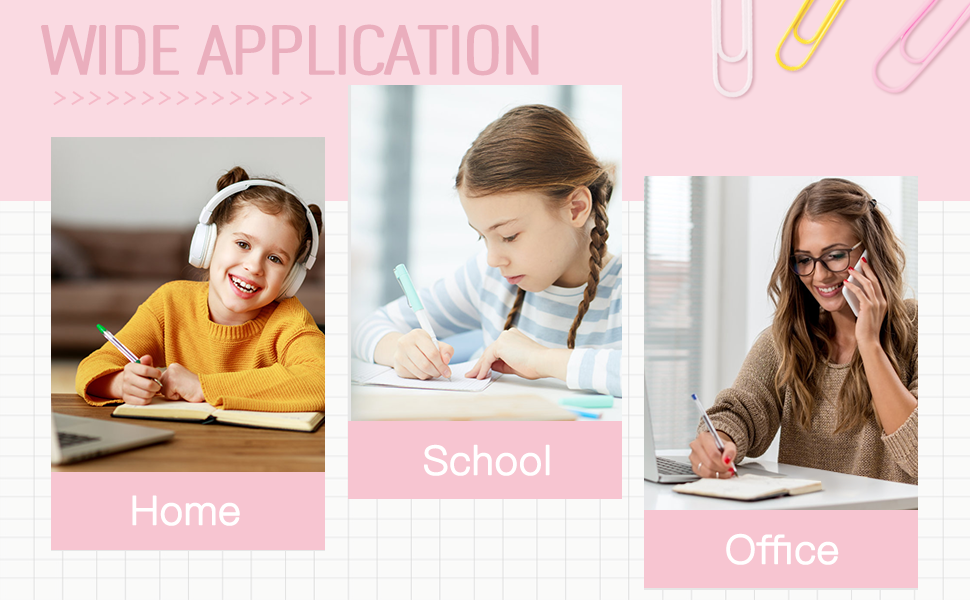 ✔Wide Range Of Uses:
-Color code your documents
-Bookmark important pages
-Plan and prioritize tasks
-Break down goals into more manageable steps
-Keep track of new ideas and brainstorming sessions
-Get better organized and get more done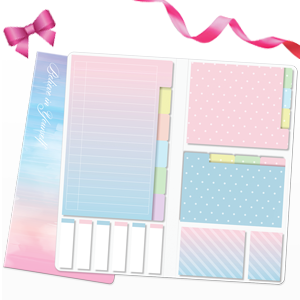 ✔A Good Gift Choice
Stylish unique design with delicate details, start each day by with a fresh to-do list on a single sheet of beautiful artistic sticky note. A good gift for teachers, students, friends or siblings. It is also an ideal office stationery for businesses, schools and government agencies.