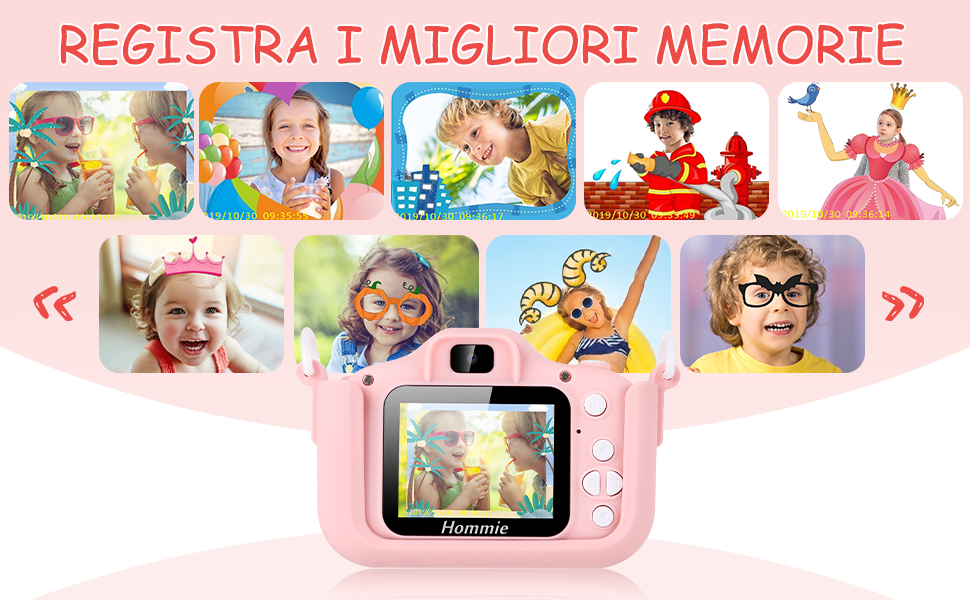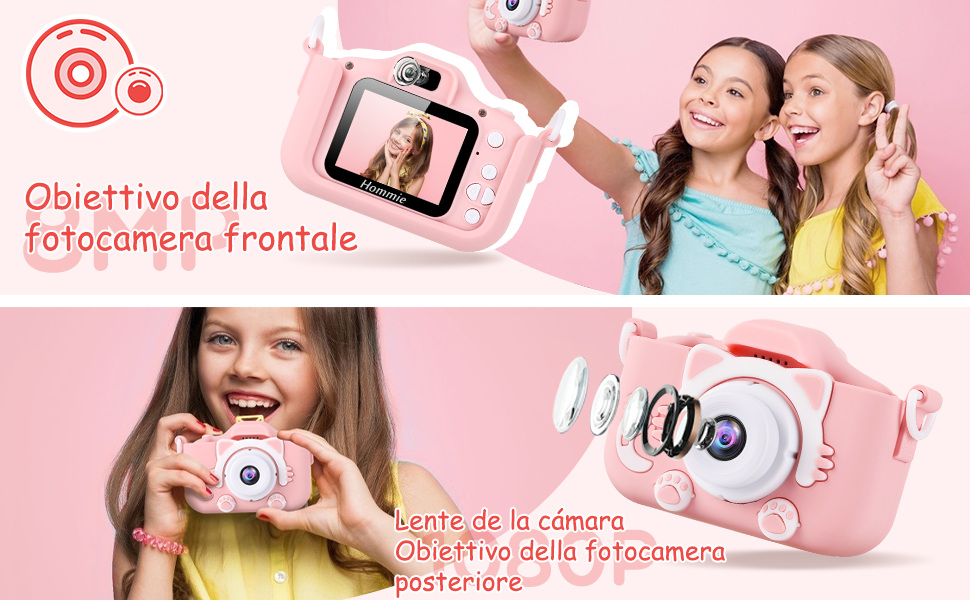 Two 8.0 Megapixel Lenses
Children's digital camera has 2 lenses, the front and rear are 8.0 megapixels, children can easily capture happy moments.

1080P HD Video Camera
Children's video camera has a 2-inch IPS color screen, view the photos or videos on the big screen directly, record children's happy childhood.

3 unique mirror effects:
Four square mirror effect, horizontal mirror effect, vertical mirror effect. Parents always choose the best, the gifts children are most interested in, the three unique lenses can give children different imaginations and creativity, ideal gifts for children.

Add 28 photo frame modes:
Not only photo frames, but also role play, bringing more fun for children when taking photos

Photo frame accessories: shawl, pumpkin glasses, goat horn, mouth, beard, bat glasses, balloons, kiss, crown
Photo frame: Chameleon, Mr. Clown, city View, balloons, birthday cake, children, free time, flowers, astronauts, grass, pink world, ocean, coconut tree, fawn, lotus leaves, kittens
Person: princess, doctor, firefighter