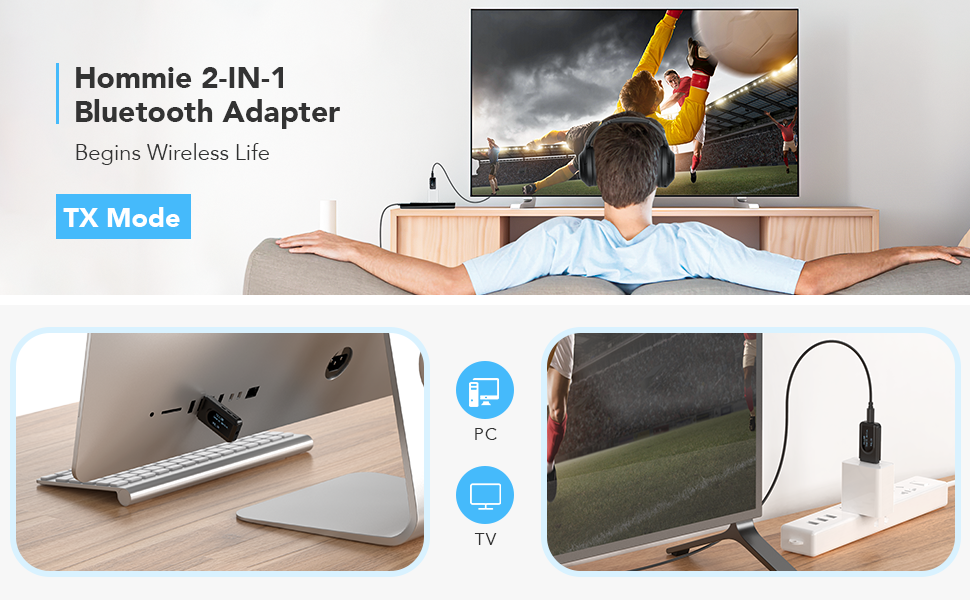 Transmitter Mode:
Solve the problem that TV, computers, computer and other devices do not have Bluetooth.
Using the transmitter's Bluetooth adapter, you can turn a non-Bluetooth device into a Bluetooth device.
For Computer: connect Bluetooth headphones or speaker, enjoy HIFI music, the connection range is up to 10M,
For TV: connect to Bluetooth headset, watching the football game will not affect families.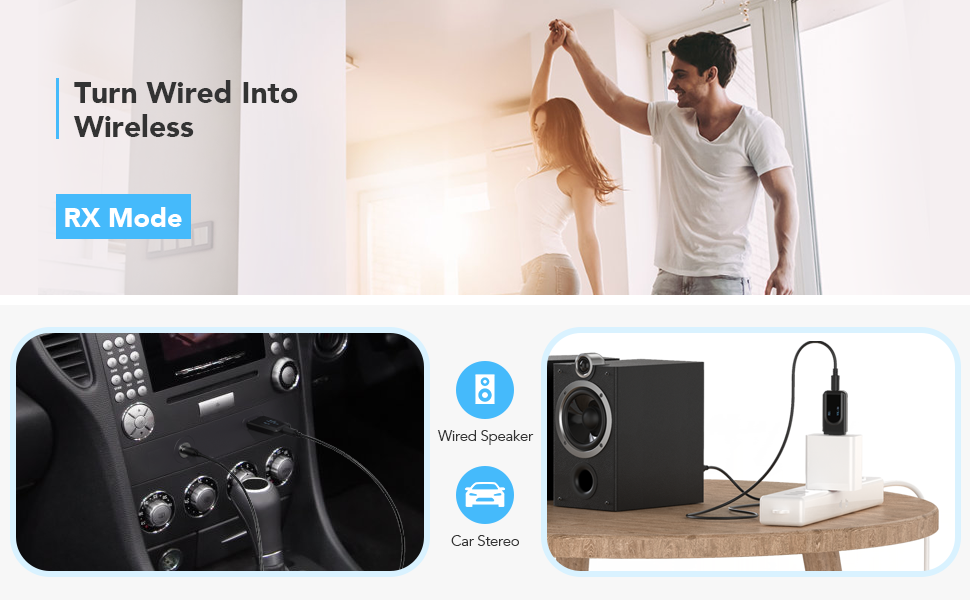 Receiver Mode:
Solve the problem that traditional speakers, car radios, music players and other devices do not have Bluetooth.
For Car: If your car does not have Bluetooth or the Bluetooth function does not work, please use this Bluetooth 5.0 adapter to plug it in directly and use it immediately to transfer music or mobile data to the car.
For Non-Bluetooth Speaker: After using the adapter, your speakers will instantly upgrade to Bluetooth speakers.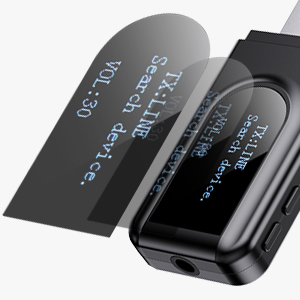 Led Screen
Show searched Bluetooth devices.
Select or switch to the desired device.
Avoid not knowing if the connection is yours after confirming the connection.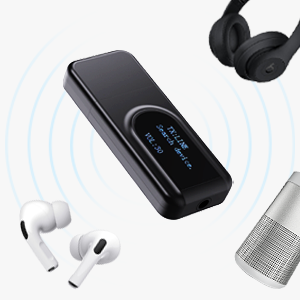 HD Sound
Using the updated 5.0 Bluetooth technology, sound quality has passed the professional tuner test.
Enjoy low latency music (less than 60ms) wirelessly through headphones, speakers or car radio.
Supports Bluetooth 4.0 headsets. Speakers, airpods and airpods pro.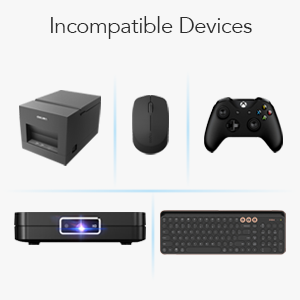 ✔Incompatible Devices
Win XP
For audio only, not for mouse, keyboard or game controller, printer, projector;
Only suitable for audio transmission, does not support microphone call function;
As a transmitter, adjust the volume of your Bluetooth headset or speaker. When used as a receiver, press and hold the back or forward button to adjust the volume.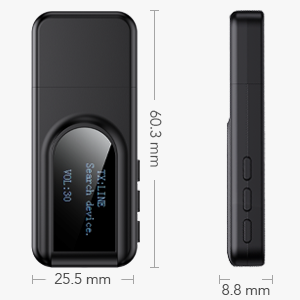 ✔Automatically Reconnect
It will automatically connect to the last device, even if the device is turned off, no need to re-connect again the next time you use, so as to avoid tedious operations.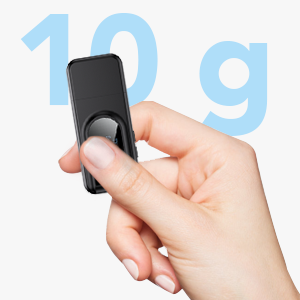 Small Size, Big Function
USB-size design, convenient for carrying around. Weighs only 10g, ultra-light weight ensures easy installation anywhere.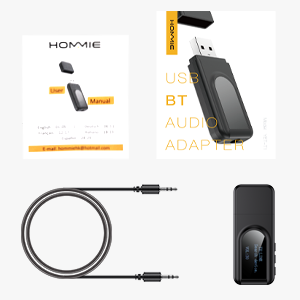 Package Included
1 x Bluetooth 5.0 Adapter
1 x Additional 3.5mm Cable
1 x User Manual in Spanish