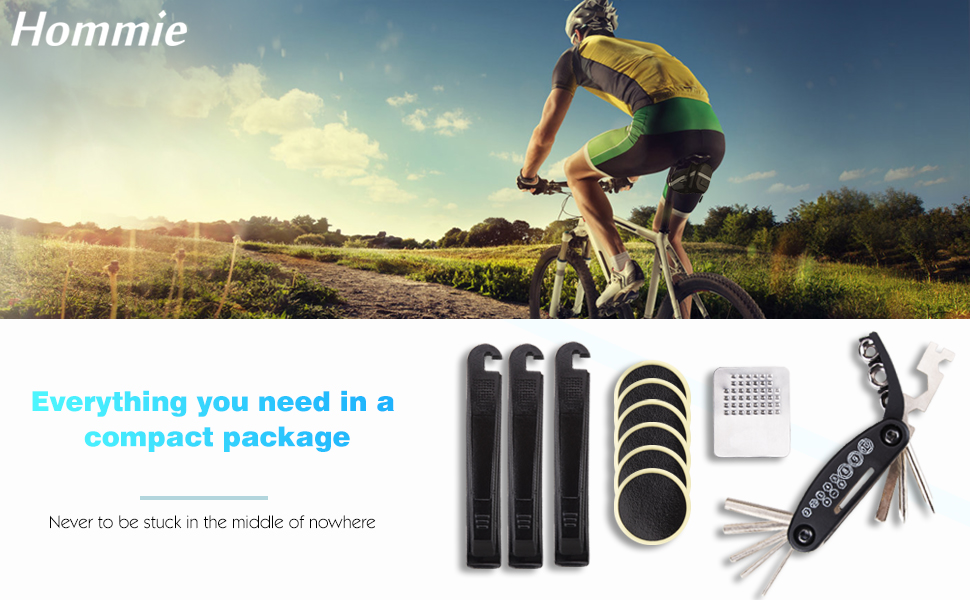 Hommie Bike Seat Saddle Wedge Pack Pannier Storage Bag, with muti-function repair tool kit, help yourself and no worry about hidden troubles while you are cycling outdoor, and also avoid you to bring many small things with you and no idea where to put, this is an ideal choice to collect all small objects.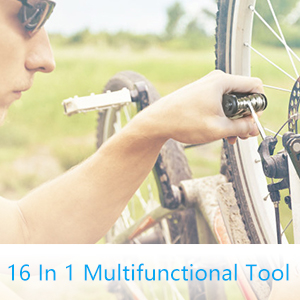 16 in 1 Multifunctional Bike Repair Tool:
Not only the bike bag, but also include:.Inner hex key wrench: 2/2.5/3/4/5/6mm; Socket wrench: 8/9/10mm; Slotted screwdriver; Phillips screwdriver; Sleeve extension rod; Hex wrench: 8/10/15mm; 14GE spoke wrench.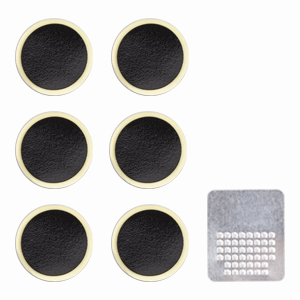 Puncture Repair Kit:
Also include 6 glue-free tire pads and one tell tire piece, so you can get riding again in minutes with this emergency puncture repair kit which doesn't require glue when your tyre of bike get a puncture by accident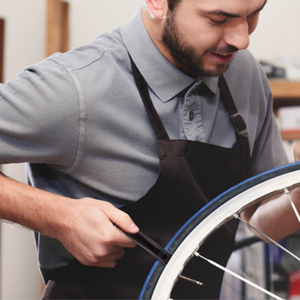 Tyre Lever:
Come with 3 pieces of tyre lever. Reinforcing structure, more solid and durable. Help you take off the damaged tyre with ease.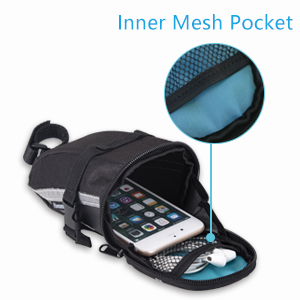 Portable Bike Bag:
Pack all the bike repair tools and your other samll things in the portable bag, then it is easy to fit it under your bicycle seat. this bike repair kit is a great choice forshort or long bike ride because it can accompany you wherever you go.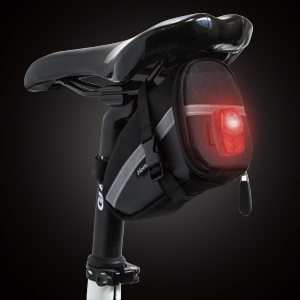 Tail Light Hanging Design:
The bicycle saddle bag of professional design is made of reflective material on both sides, and a tail light can be hanged on the bag with the tail light strip. You can ride more safely at night.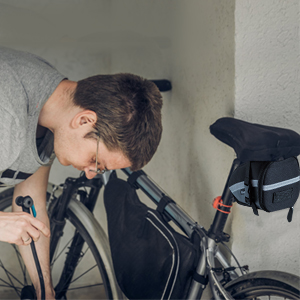 An Emergency Solution for Tire Repair:
Road is unpredictable and you should make sure you are always ready! Hommie Bicycle Repair Kit includes everything you need to repair a bicycle tire, no more worry about the Emergency of tire broken.
How to install: Open Magic paste,adjust the appropriate size, secure the side bag to the bicycle, fasten the buckles firmly, adjust the other end, everything is ready!
Packing List: (Folding muti-function repair tool)
1. Socket Allen wrench 8/9/10 mm
2. Rod for socket hexagonal wrench
3. Plus (+) Driver
4. Minus (-) Driver
5. Hexagonal wrench wrench 2 / 2.5 / 3/4/5/6 mm
6. Spanner 8/10/15 mm
7. Spoke wrench 14 GE
* Bicycle saddle bag
* Tire lever x 3
* Files x 1
* Patch kit x 6