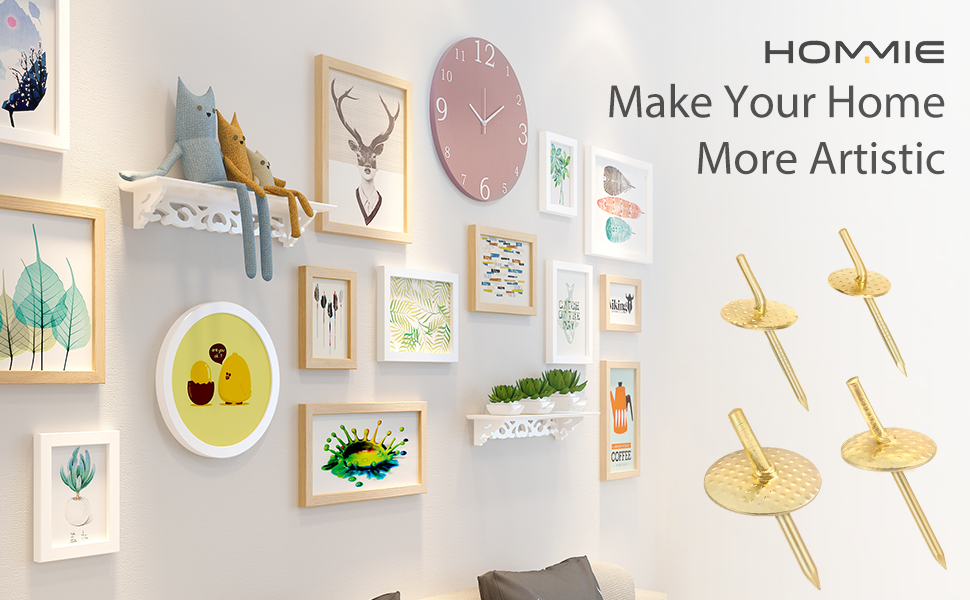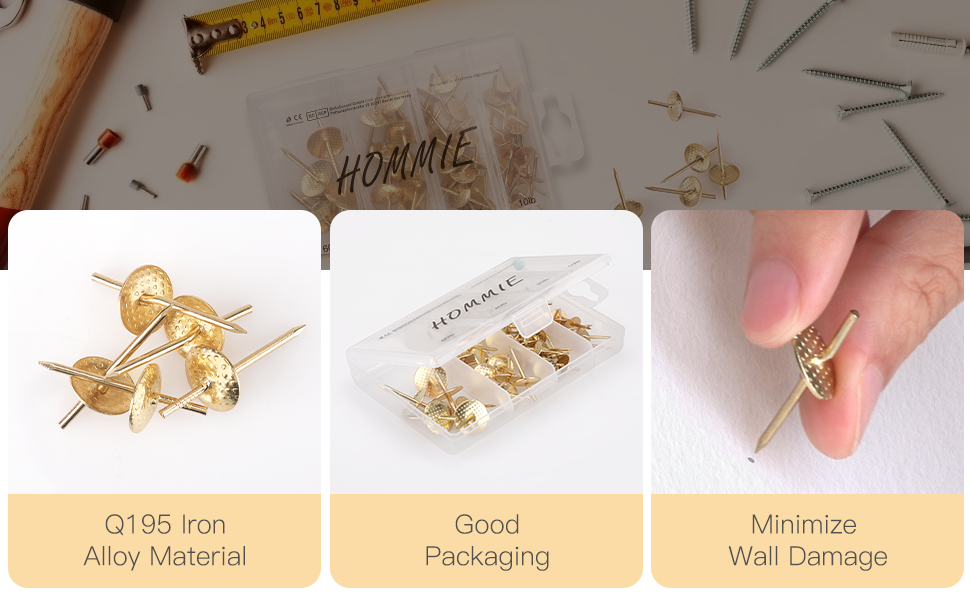 Are you troubled with that
Receive mismatched quantity of hooks?
The items on the hooks fell off the wall suddenly?
Hooks are easy to bend and hard to hang pictures?
Meet with hooks that have lower weight capacity?
Hommie Picture Frame Hanger Kit, a variety of size to use according to your needs, perfect to hang works of art and decorative items on your wall for beautiful decoration.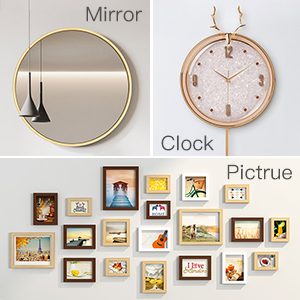 ✔50 Pieces of one step hangers in 4 different sizes, enough quantity and various size meet all your needs.
✔These quick picture hangers help effortlessly hang your lightweight pictures, artwork, and home decor.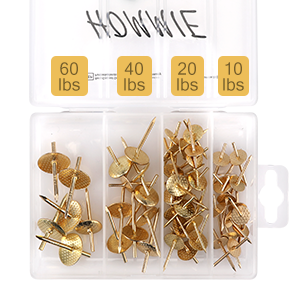 ✔Come with one transparent box which helps the picture hooks well-organized. And it is convenient to pick out hangers for every-time use.
✔Made of quality Q195 iron alloy, not easy to break, durable, strong and more resistant.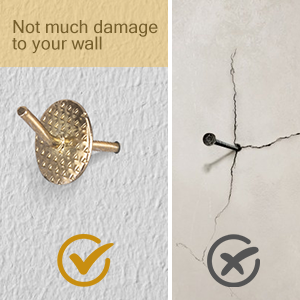 ✔These picture hangers are reusable. And when removed the picture hooks, only leave a small pin hole in wall and reduce damage to wall.
✔Designed to keep your items hanging securely because of the angled hook design.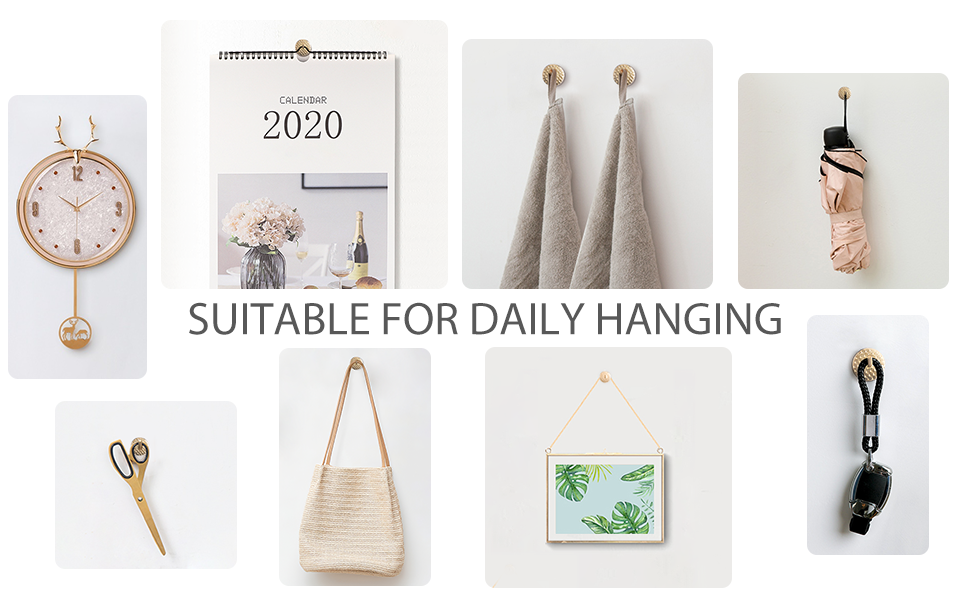 Specifications:
Material: Q195 iron alloy
Working Load Limit: 10 lbs, 20 lbs, 40 lbs and 60 lbs
Quantity: 50pcs in total
Package Contents:
15 x 10 lbs One Step Hangers
20 x 20 lbs One Step Hangers
10 x 40 lbs One Step Hangers
5 x 60 lbs One Step Hangers