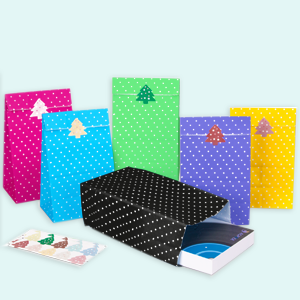 PAPER BAGS FOR PARTIES
Bag size: 120x220x80mm
Paper bags, colored with expandable pages
Gift bags are available in 6 colors: black, green, yellow, pink, purple and blue. 5 pieces per color.
Colorful paper bags with white polka dots, classic and fun, you can combine different colors of paper bags for different gifts.
Designed for birthday parties, parties and various festivals.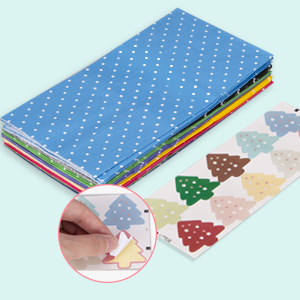 HIGH-QUALITY PAPER BAGS FOR PARTIES, GIFTS AND CONFECTIONERY
60 Christmas tree stickers so that children can not only stick in the mouth of the gift bag, but also tinker in the paper bag themselves.
Excellent for parties and celebrations. These gift bags not only please children, they are also very suitable for adults.
Use it to store birthday presents or small items, and those who receive presents will definitely like it. Also perfect for sweets and cookies for charity events.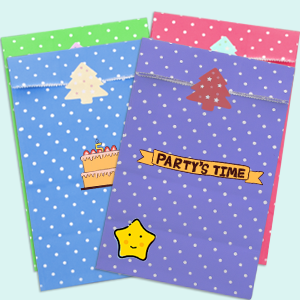 The gift bag is made of extra thick paper, the bottom is not easy to break, the load capacity reaches 1 kg,
It is opaque, the stickers and bags are also very nice, the stickers are not easy to remove and leave behind the mysterious gifts.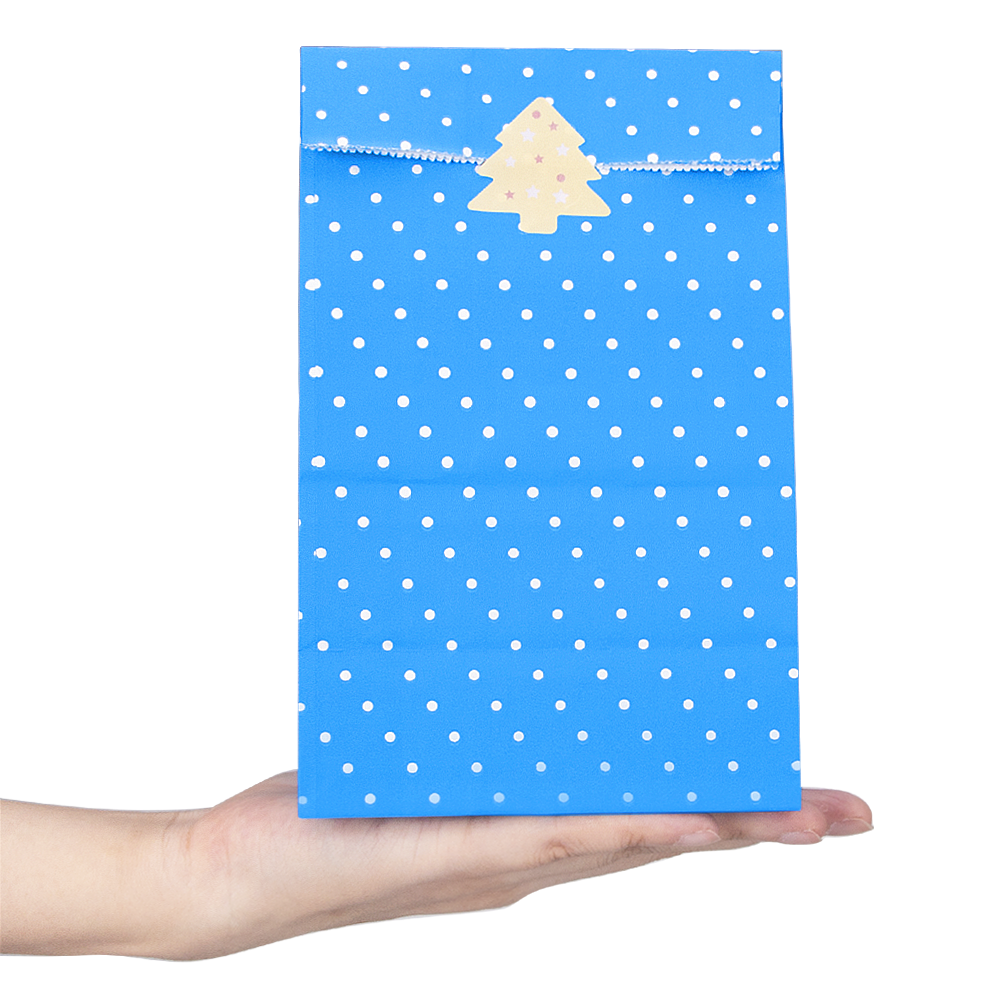 The size is 22 * 12 * 8 cm and can contain many different things, such as groceries (biscuits, sugar, etc.), wedding items (scented candles), toys, cosmetics, etc. For sweets of all kinds such as candies, chocolate, biscuits, but also as gift bags for many other little things.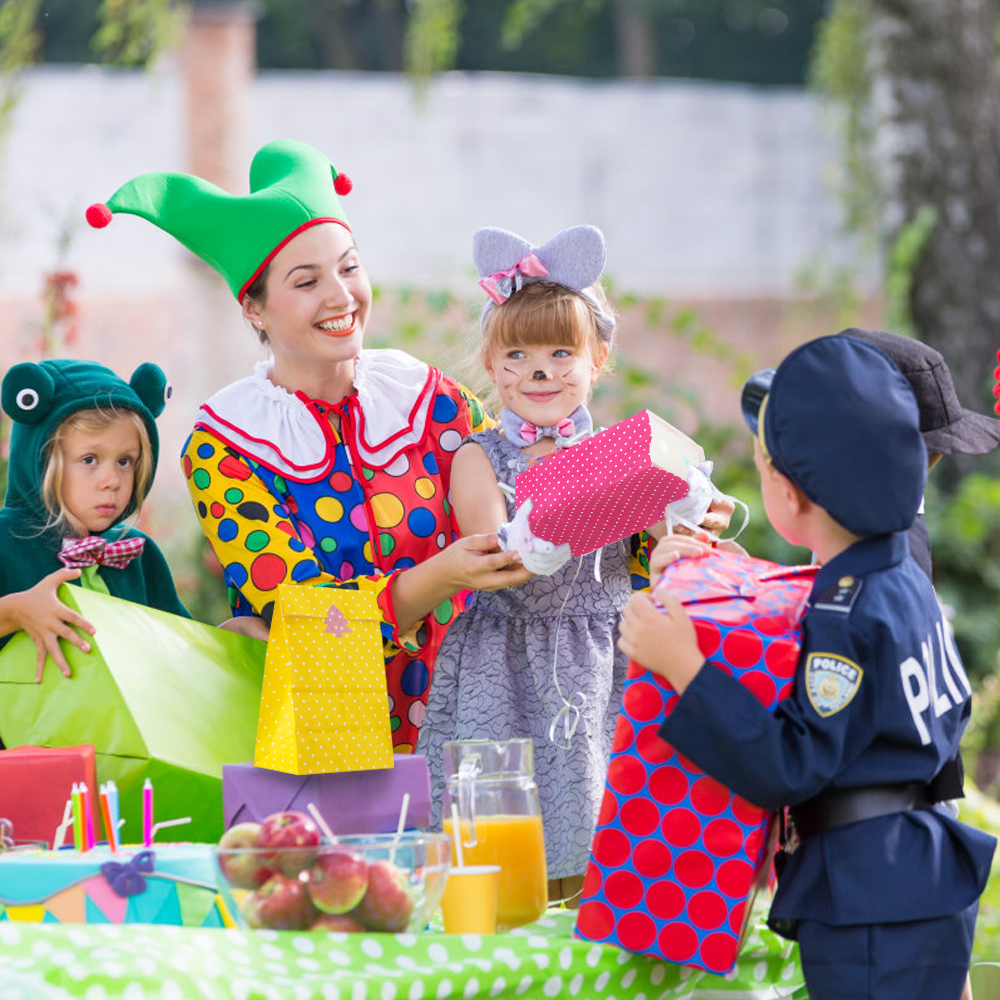 As a reliable seller who strives for 100% satisfaction, we offer a guarantee. You can contact our customer service by email. It will help you solve the problem.