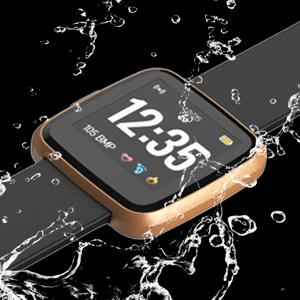 IP67 Waterproof and Dustproof
Designed according to waterproof and dustproof standard, you can wear it when washing hands, taking a shower, or getting caught in the rain will not damage your watch.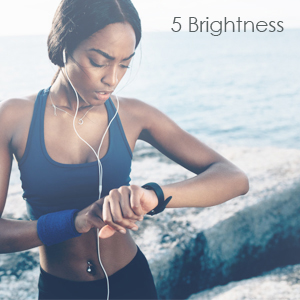 Light Up Screen and Brightness Setting
When lifting the wrist, the watch screen will automatically light up, 5 brightness adjustment, choose the most suitable screen brightness and support reading under the sun.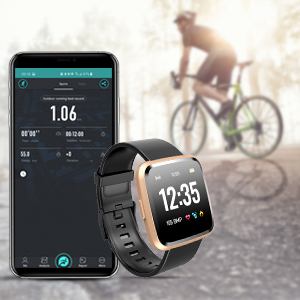 GPS Function
Connect the bracelet to the phone's GPS function, you can check the map, running time, speed and calorie consumption under the game or bicycle mode.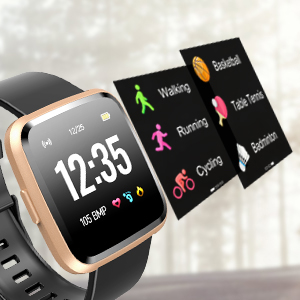 8 Sport Modes
Support walking, running, cycling, mountaineering, football, basketball, table tennis, badminton.
Note: if too little data or exercise, the bracelet will indicate that the data cannot be saved; When the distance is more than 200 meters or the exercise time is more than 5 minutes, the exercise data can be saved.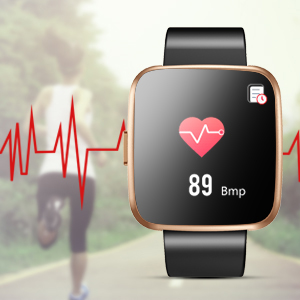 Heart Rate Monitoring
A smart watch with heart rate tracking built-in and can monitor your heart rate automatically throughout the day (Used only for exercise testing and not as a basis or purpose for medical diagnosis)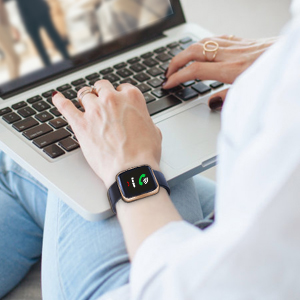 Sedentary Alert
Counts steps, calories and distance throughout the day, and the vibration alert motivates you to move when you have been sitting too long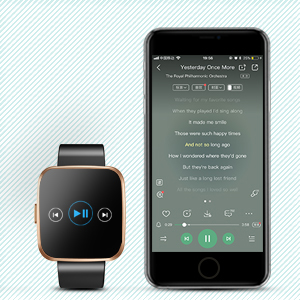 Control Music On Watch
Once the watch paired with app, it is allowed to pause/play the music which is playing on the phone via your watch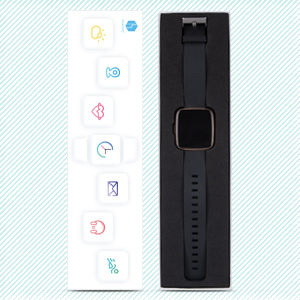 A Good Gift Choice
This one is a smartwatch with so many functions, easy to use. You can buy it for yourself, your children, your parents, your lover or your friends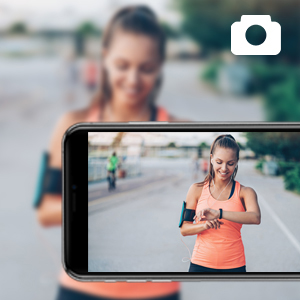 Specification
Work: 7-10 days (connected to APP)
Charging conditions: computer USB2.0/5V 500mA charging adapter
Charging time: 3-4H
Strap material: TPE
Applicable wrist width: 14-20cm
Data retention time: 7 days
Standby: 15 days (not connect APP).
Compatible System:
IOS8.0+Android5.1 Bluetooth 4.0 and above. Not suitable for PC, ipad or tablet, Windows Phone, PC or tablet cannot be used.