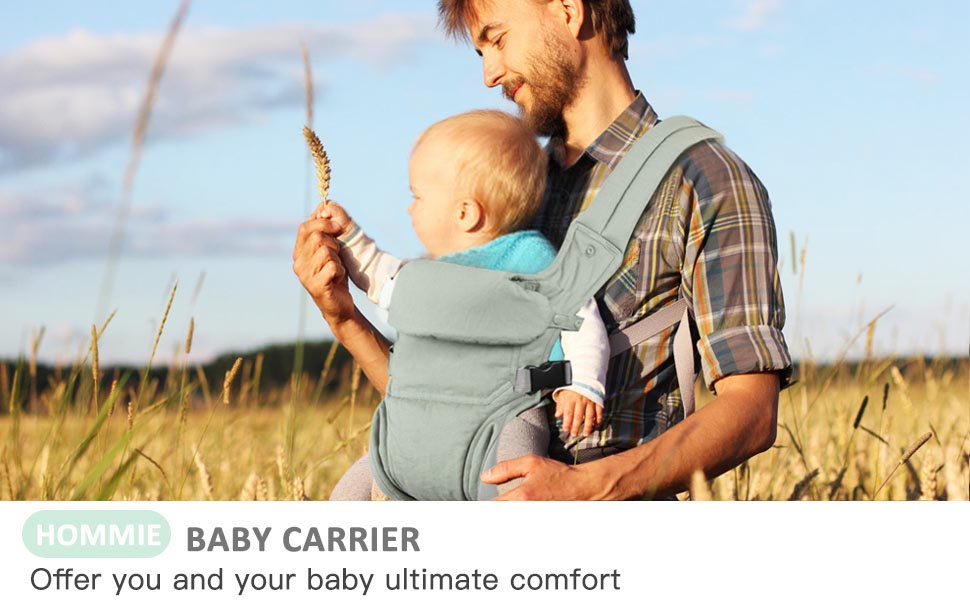 Considering that many parents will feel tired when you are holding your babies for a long time, especially when you are out with your children, hommie has designed this foldable and versatile baby carrier according to the needs of life so that parents can be more easier to take care of your children in daily life, while also allowing your child to grow healthily and comfortably. The Hommie Baby Carrier is the best baby gift option.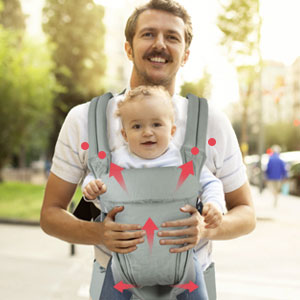 Ergonomic Design and Soft & Breathable Material
-Keep baby's hips and legs in a comfortable "M" shape position that allows baby's legs to develop naturally, avoiding O-shaped legs. And keep spine in curved "C"position, avoiding skeletal deformation.
-Made of selected soft cotton, skin-friendly and breathable. Soft material ensures no friction against baby's legs. Fit for all seasons.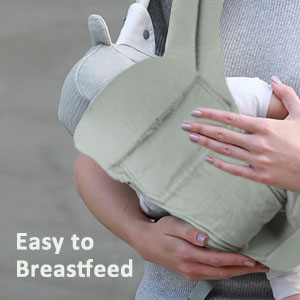 Breastfeed Carrying
For your little one who need to feed when wearing this baby carrier, you don't need to untie the carrier. In this position, it is easy and convenient for you to breastfeed your baby when you wear the baby carrier, no more worry about feeding.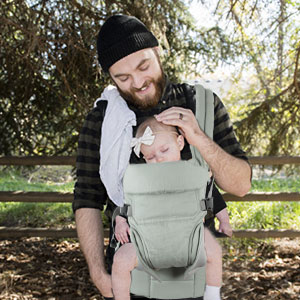 Front Carrying- baby facing out
Allow to use this position once your child is able to hold up his/her head. This position allows him/her to visually explore their surroundings while maintaining close contact with you.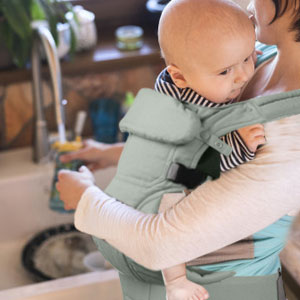 Front Carrying- baby facing in
Use this position when your child is able to hold up his/her head. It affords your baby lots of close physical contact while free your hands. In this position, you can entertain and bond with your baby by talking, touching, playing or just making eye-contact.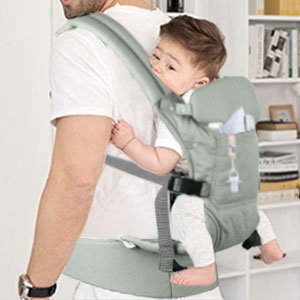 Back Carrying
When your little one can fully sit up on his/her own, putting them on your back allows you to carry the child comfortably for longer periods of time. In this position, your baby is free to observe what is going on around them and still know that you are right there.
Warm tips:
Please read the user manual attached carefully before use to avoid unnecessary risk. If you met any problem, pls don't hesitate to tell us. We will help you deal with it well in 24hours!
Specifications:
Waist Range:70-120 cm/27.6-47.2 inch
Applicable Age:3-24 months
Load Bearing:3.5-20 kg
Color:green
Material:cotton + silk floss
Washing method: hand wash at normal temperature water, steam ironing
Package Size:20*15*12 cm/ 7.9*5.9*4.7 inch
Net Weight:380g
Gross Weight:480g
Package Contents:
1 x Baby Carrier
1 x User Manual